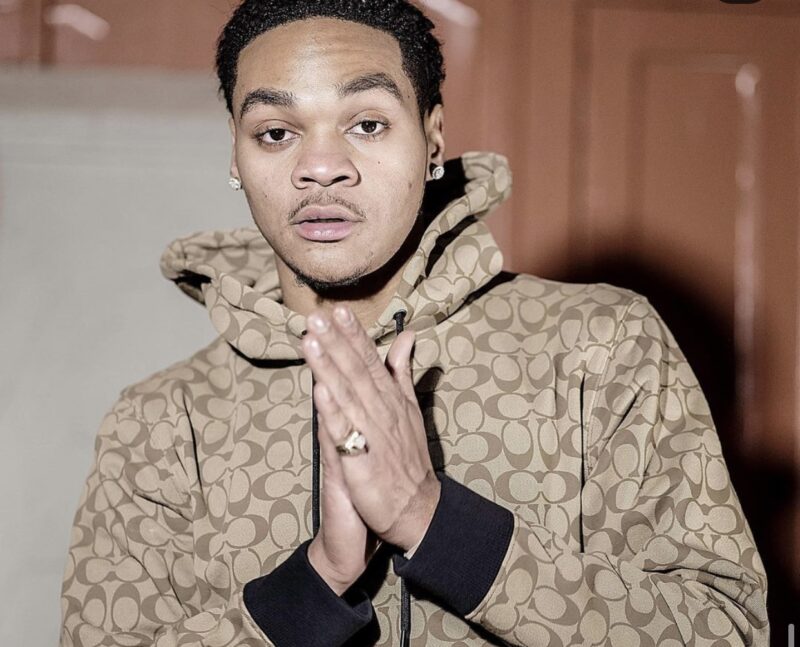 PAY$O is an artist born and raised in Flint, Michigan. The Hip Hop artist/Rapper enjoys creating music that is melodic and lyrical. You could describe his sound as catchy, witty, and it is going to make you want to sing along. As an artist who writes their own music, PAY$O is inspired by many aspects of his life, from the things he does, things he is exposed to, his city, and the world's current state. PAY$O recently released his track "Smile" which is available on all streaming platforms. He is currently working on a bunch of new music, singles, and visuals along with an 8 Song EP titled "UNDERDOG" dropping this summer so be sure to stay on the lookout for that project. In the meantime, get to know PAY$O below!
Do you have any special talents?
My other special talents consist of songwriting, acting I actually acted in a play as a child, I used to draw very well too.
When did you record your first track?
I recorded my first song in late 2017 at Untied sound system studios in Detroit, Michigan.
Why is music your passion?
I just always loved music since a baby. My mother always said I used to hum as an infant instead of cry. As I got older, it kinda just attracted me more and more from the simple writing in private as a kid I was telling you about before, to people catching wind of it and hyping me, to keep going and loving the music, to me crafting my own sound and people loving my voice and sound on tracks. Me having fun, creating the music itself, and using music as a creative outlet for expression of self. Music really just found me itself. Sometimes I be thinking like damn I would have never thought when I was a lil nigga fr that I would be a rapper. I never knew what I wanted to be I just wanted to get money take care of everybody around me.
Who is your biggest motivation?
My Momma because she always goes so hard for me. She is always 110% behind me. She does everything in her power to make sure I'm straight and I love her and thank her for that. I'm going to make sure she straight forever regardless. My two best friends they have been through it all with me. From the start they seen it all unfold they right or wrong I have to make sure they straight.
Who are 3 artists that you look up to?
Biggie, Jay-Z, and Drake.
What impact do you want to make with your music?
I want my music to last forever. Something that still sounds good and people can relate to 40 years from now. Something that people really feel in the soul. Not just trying to mimic the trend of today because tomorrow it is gone be something different. I want to impact anyone that listens to my music somehow whether it is motivating them or hyping em up or getting thru something rough in life or just even something to play to make them smile or pass the time.
What would you like to pursue after music?
I would like to become an entrepreneur/business mogul. While I'm a rapper as well, I want to expand so much further after rap. I have a couple of businesses that I am going to start up and/or in the works of starting now. Including opportunities in the shipping industry, the entertainment industry, the food industry, real estate, investment banking/venture capitalism and I even want to do some non-profit work. I want to create programs and scholarships that are able to give help/knowledge to my people. Programs that help them start their own business or send them to school or even trade school.
Instagram: paysoofficial_
YouTube: Payso