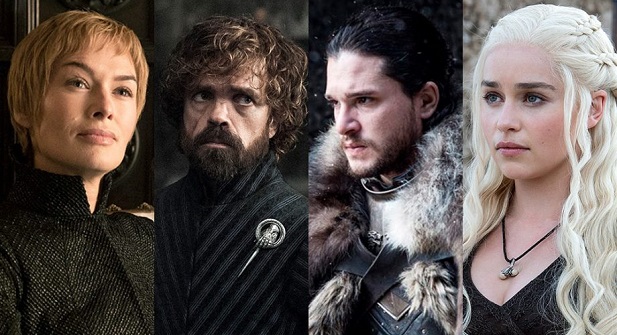 "I know death. He's got many faces. I look forward to seeing this one."
With just a month to go until the eighth and final season of Game of Thrones to hit our screens, HBO has released the official trailer for the title's final episodes.
Opening with Arya Stark running through Winterfell, the video goes on to show an unlikely alliance is forming ahead of the climactic battle against the Night King and the White Walkers.
"Our enemy doesn't tire, doesn't stop, doesn't feel," says Jon Snow. He might mean the Night King, the Army of the Dead, the White Walkers, the Wights – or he might mean Cersei Lannister, who we see moments later, sipping wine upon the Iron Throne as if nothing has changed since Season 1. But as we all know, everything has changed.
Take a first look at the trailer below, and expect Game of Thrones season 8 debut on April 14.