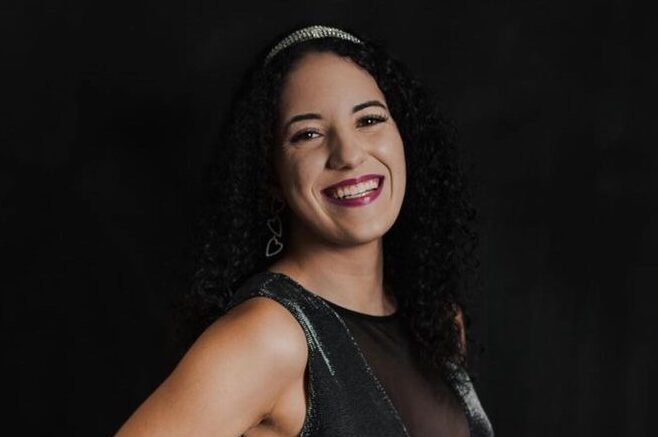 In the heart of Orlando, Florida, Jaclyn E. has carved out her musical path with passion and talent, making waves in both the local and international music scenes. From the tender age of 4, Jaclyn's fingers danced across piano keys under the guidance of her grandmother, setting the stage for a lifelong love affair with music.
Early Beginnings and Inspirations: Jaclyn's musical odyssey began with the piano, a gift from her grandmother that ignited her love for melody. As she grew, so did her musical repertoire, expanding to include a voice that resonated with soulful depth. It was a natural progression that led Jaclyn to discover her true calling – singing.
Live n Kickin' and Beyond: Stepping into the spotlight, Jaclyn E. made her mark on the radio show Live n Kickin', showcasing her original compositions. Her journey continued as she opened for the legendary John Mellencamp at Tin Roof, leaving audiences captivated by her magnetic stage presence. Jaclyn's commitment to sharing her musical knowledge shone through as she taught piano and voice lessons to budding talents, imparting the wisdom passed down from her grandmother.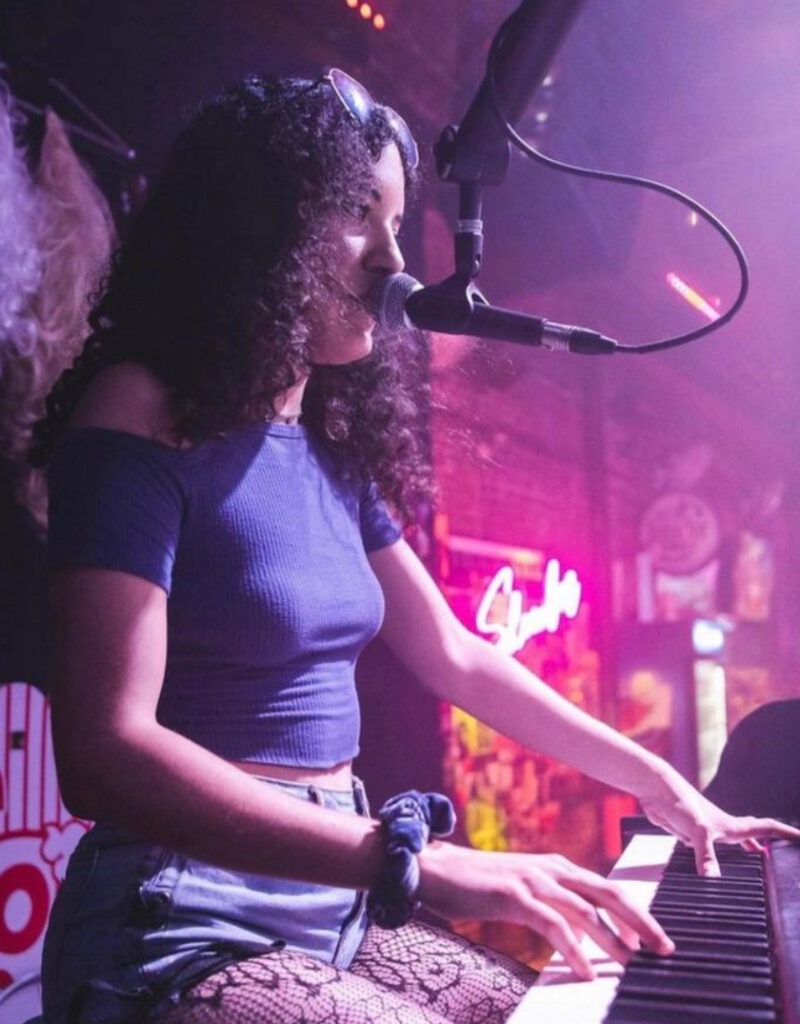 From Local Triumphs to International Stages: Jaclyn's musical prowess caught the attention of international audiences as she graced the stages of cruises, delivering unforgettable solo performances. Her versatility as a musician was highlighted on Fox 35 Good Day Orlando during a dueling pianos segment, captivating viewers with her dynamic and engaging performances.
Diving into the Studio: This year marked a significant chapter in Jaclyn E.'s career with the release of two soul-stirring singles, "You and Me" and "i wanna hate you." These releases not only showcased her vocal prowess but also hinted at the depth of emotions embedded in her original compositions. As Jaclyn continues to unveil her musical creations, listeners can anticipate more heartfelt singles on the horizon.
The Road Ahead: For Jaclyn E., the future holds the promise of a thrilling journey. With dreams of touring alongside a band, she envisions a stage where her original music takes center stage. As her singles garner acclaim and anticipation builds for what's next, Jaclyn E. is undoubtedly a rising star poised to make a lasting impact on the world of music.
Jaclyn E.'s story is one of dedication, talent, and a deep-rooted love for music. From her early piano lessons to gracing international stages, she continues to evolve as an artist, leaving an indelible mark on the musical landscape. As she sets her sights on the future, Jaclyn E. invites us all to join her on a journey where every note resonates with the joy and passion that define her musical soul.
Stream her latest single on Spotify: https://open.spotify.com/track/3SncyWb4MmA86bgUPCBnjO?si=gOpwYa1oR8SnQ53xbWqwVg