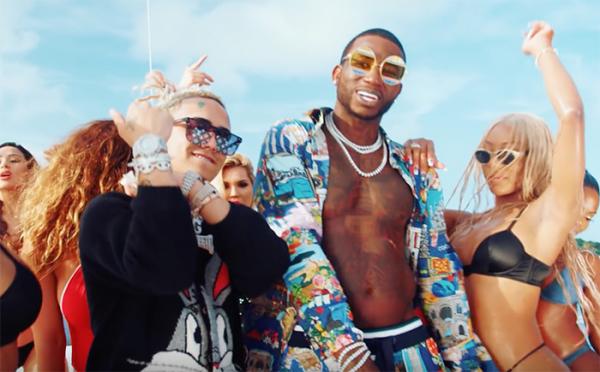 Gucci Mane Feat Lil Pump Kept Back Video
Gucci Mane Feat Lil Pump Kept Back Video, Happy 10/17 Day! In honor of Oct. 17, Gucci Mane celebrates with the wet and wild video for "Kept Back" featuring Lil Pump.
Shot in Miami Beach, the sunny clip finds Guwop and Pump living like rockstars at a yacht party. Dripping in ice and designer threads, La Flare shows off his chiseled physique and turns up with his bikini-clad guests, while Pump gets boo'd up on a jet ski.
While the ladies show off their ample assets, the rappers ride out in a Rolls-Royce. Last night, Pump opened the 2018 BET Hip-Hop Awards and brought out Gucci to perform their collaboration as well as "Gucci Gang."
The prolific Gucci is now working on The Evil Genius, his first album of 2018. "I hate to say it, but I don't think [there's] the same market for that—if I put out 15 mixtapes, they cannot really do what I need them to do," he recently told GQ.
"When I do put my songs out, I gotta put out a serious project that everybody gonna like. If I got 16 to 17 punches, I want those punches to count."