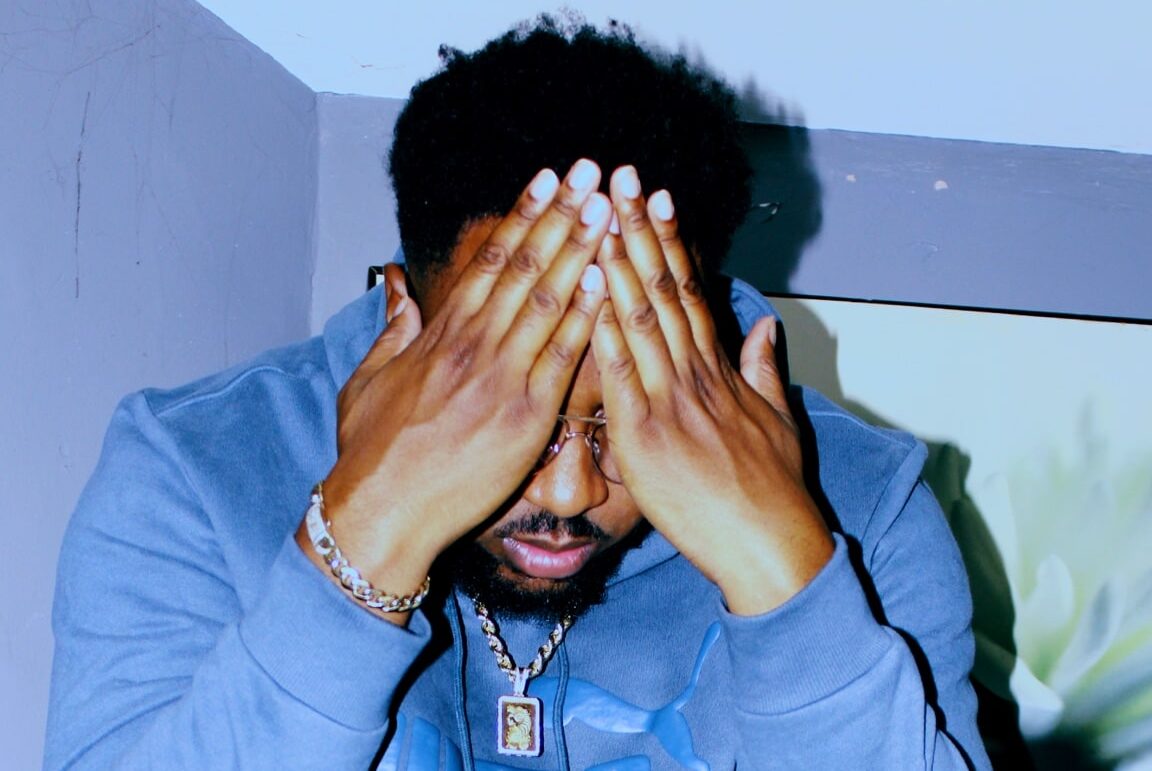 Following his sensual 2022 single 'Body', East London rapper GLX is back with a bang with his latest single 'My Team'. This exuberant track, inspired during lockdown, is a celebration of himself and the people that have helped him along the way. With tight flows, bombastic autotuned ad-libs, and a fiery trap beat, the track reinstates the playful side of GLX, who originated from the London grime scene. Fans can also enjoy an accompanying video for this track, presenting GLX and his entourage as they enjoy a party together. Yet another strong release from GLX, 'My Team' is not one to miss in the upcoming UK rap scene.
GLX is an East London-based artist that can do it all, from rapping and singing to sound engineering, he has a distinct knack for adding a feel-good quality to his sound, influenced by R&B, dancehall, and afrobeats, trap and classic rap.  Despite appearing as a fresh face in the industry, GLX's journey spans over 15 years.
'My Team' is an exuberant and captivating track that showcases his talent as a rapper and celebrates the people who have supported him throughout his 15-year journey in the music industry. Inspired during lockdown, the song radiates positive energy and highlights the playful side of GLX, harking back to his roots in the London grime scene.
The track's tight flows, bombastic autotuned ad-libs, and fiery trap beat create an infectious and engaging listening experience. GLX's versatility shines through as he effortlessly combines elements from various genres like R&B, dancehall, afrobeats, trap, and classic rap, resulting in a feel-good quality to his sound.
Previously known as GLOKA, he emerged from the grime background, actively participating in the pirate radio days, where he engaged in lyrical exchanges with grime legends such as Wiley, Skepta, and Jammer. Inspired by these influential figures, GLX ventured into music production and honed his skills over time. During his grime era, he was part of the collective More Fire Crew, also known as Firecamp Crew. He toured with Lethal Bizzle and featured on Chip's first mixtape, "Whatever the Weather Vol. I." GLX also made appearances on esteemed radio platforms, including BBC 1Xtra, Rinse FM, Radar FM, and KISS FM, sharing his talent with audiences nationwide.
Later in his career, the alter ego GLX emerged as the younger brother of GLOKA, with the intent on delivering music that resonated with a younger audience. It was in early 2021 that GLX made his debut with the single 'Hypnotised,' rap track infused with heavy afrobeats flavors. The release garnered significant success, accumulating 24.8K Spotify streams through organic word-of-mouth promotion alone. Encouraged by this positive response, the East London artist followed up with two more singles: 'Love Potion' and 'These Days'.
Both tracks are powerful, energetic trap songs that further solidified his presence in the music scene. As a result, GLX secured performances at prestigious events such as Glastonbury Festival, Notting Hill Carnival, and Grime Originals, as well as local music events and grassroots music nights. Currently, GLX is gearing up for the release of an EP by the end of the year, and is looking forward to showcasing his growth and artistic vision.
Simultaneously, the rapper still caters to previous grime audiences, and GLOKA plans to unveil a portion of his unreleased back catalog especially to cater to his dedicated grime fan base. With these parallel projects, GLX and GLOKA are poised to make a lasting impact on the music industry, each representing different eras and sounds that resonate with diverse audiences. For more on GLX and his explosive career, be sure to follow him via the links below.
Support GLX on Social Media