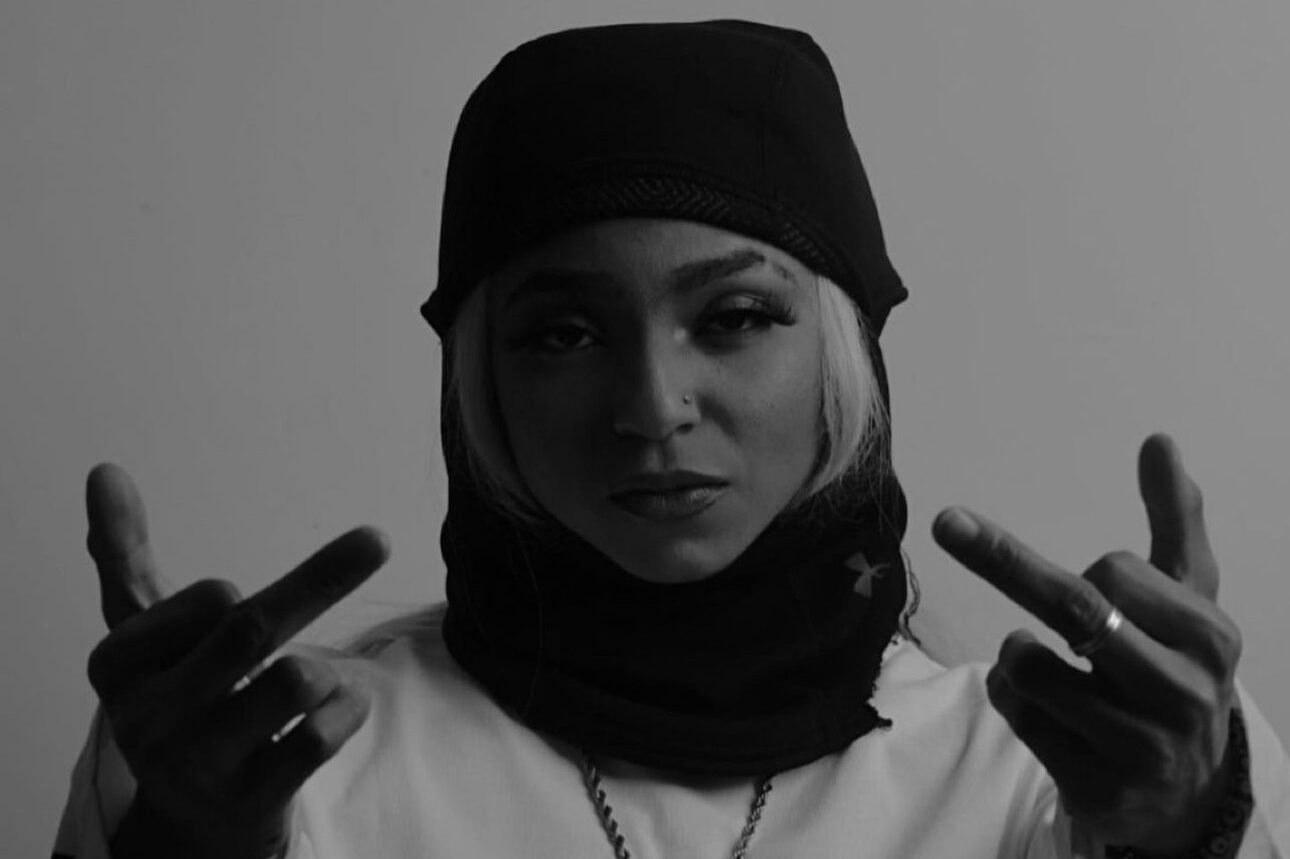 On the cusp of the Canadian music scene, a fresh and exhilarating voice is ascending, that of the charismatic Frankie Valentino. A proud native of Toronto, she hails specifically from Mississauga, a vibrant and multicultural city that has begun to carve out its own musical niche, away from the towering shadow of its neighboring metropolis. Valentino is an artist committed to shattering stereotypes, determined to demonstrate the wealth of talent harboured by female artists in a domain that can often seem saturated by their male counterparts.
Her sound is an intriguing blend of drill, hip hop, and R&B, an unconventional mix that engenders a unique audioscape. It is a potent cocktail of music genres that somehow marries the raw and intense beats of drill, the rhythmic spoken-word lyricism of hip hop, and the soulful, expressive melodies of R&B. This multifaceted nature of Valentino's music is perhaps what truly distinguishes her from her peers, that along with her impressive word play and electrifying energy that pulsates through her lyrics.
This electric energy hasn't come out of the blue. Valentino has been crafting her musical abilities since 2018, but it wasn't until 2020 that she began to truly invest in her musical career. The result has been an impressive growth and an authentic sound that is unmistakably hers.
Frankie Valentino's perspective on the current music scene is honest and sharp. She laments the prevalent trend of imitation in the industry, with artists copying one another, leading to a certain homogenization of sounds. However, she also expresses her belief in the existence of numerous untapped talents in her city, individuals who remain unrecognized due to the unfortunate dominance of clout over raw talent in the industry.
Her journey into music was initiated by friends who spotted her innate talent during casual freestyle sessions. What started as a playful pastime has evolved into a full-blown career that has seen her reach 20,000 monthly listeners on Spotify, a major accomplishment that signals her promising trajectory.
Looking forward, Valentino has grand plans. She intends to change the rap game in multifarious ways, from collaborations with major artists like J. Cole to launching her own clothing line. Her aspiration to collaborate with artists such as Drake and Young MA illustrates her ambition to work with lyricists who share her passion for storytelling and captivating musical expression.
Her recent release, "Don't Hurt Me Freestyle," is a testament to her artistry. Created in collaboration with the talented producer Hitgirl, the track was released on July 8th, 2023, and is a poignant exposition of Valentino's feelings and experiences. The recording process, described as serene and welcoming, allowed Valentino to express herself in an open, genuine way. The result is a song that not only pushes through the trials of life but also advocates for openness to new experiences and the power of forgiveness.
At the heart of the track is a particularly resonant line: "I don't got no more feelings I tried and I lost". This lyric embodies Valentino's approach to life and music: it is better to chase less and attract more, and what's meant for you won't miss you. This philosophy, though expressed through the pain of lost feelings, offers a glimpse into the resilience and determination that characterize Valentino as both an artist and an individual.
For Valentino, the path to success lies in focus and perseverance. Her advice to young, aspiring artists is a testament to her belief in individual paths and journeys: "Your path has always been different from the people around you, just don't get caught up in theirs!". This grounding wisdom offers an authentic perspective in a scene often mired in superficiality and mimicry.
With her distinctive sound, unrelenting drive, and a transparent dedication to her craft, Frankie Valentino is indeed an artist to watch out for. She is a shining example of the potential of talent, hard work, and originality. Her journey so far indicates a promising future, one that includes not just monumental music but a meaningful impact on the music scene at large. So, tune in, because the soundscape of Frankie Valentino is not one to be missed.