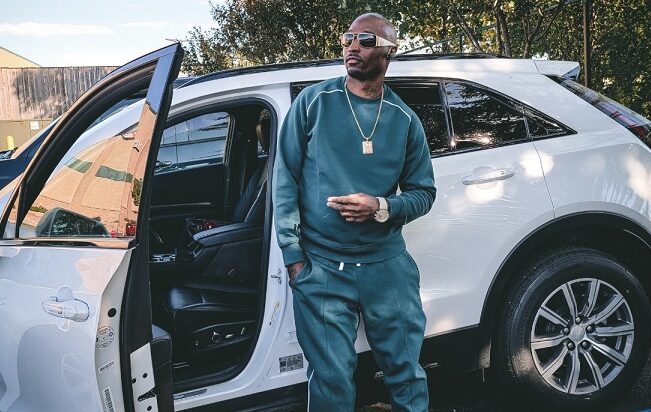 In the world of music, few artists are able to combine talent with a mission to uplift and inspire those who are marginalized or underrepresented. Don Che is one of those artists. With a passion for music that runs deep, he has dedicated his career to giving voice to the voiceless and amplifying perspectives that are often overlooked in mainstream media. As a facilitator for a non-profit organization that assists high-risk felons, Don Che has made it his mission to empower those who are often excluded from society.
Don Che's music is a testament to his commitment, spotlighting his unique blend of hip-hop and classical elements for an imaginative and motivating sound. The enthusiasm Don Che feels for music is clear in every part of his life. He has been creating and producing music for years, and his devotion to it is evident in the brilliance of his songs. Don Che's creations draw on his life story, and he uses his influence to elevate those who are commonly marginalized, particularly those in neglected populations.
Don Che's music style is hip-hop, but his sound is unique, with a fusion of classical music and contemporary beats. He also incorporates social commentary into his lyrics, tackling issues that are affecting society today. Don Che's music speaks to the soul, and his ability to convey raw emotions through his songs is unparalleled.
One of Don Che's notable albums is "ThaNikle," a project that features his distinct style and raw, honest lyrics. The album is available in all major digital stores, and it has been praised by fans and critics alike. Don Che's music is not just a means of entertainment; it is also a tool for empowerment and social change.
Don Che's musical adventure began early, when he started writing and recording his compositions. As time passed and he honed his skill, hard work paid off, with him being awarded Binge TV's artist of the year in 2021. His sound has kept gaining admirers while his fan base continues to expand. He doesn't just make music; he also stands up for change.
Through his music, Don Che shares stories of his life, offering a voice to those in need of it. His style and lyrics have struck a chord, making his music a rallying cry for social reform. As he carries on creating and dropping tracks, the magnitude of Don Che's influence in both the music world and society as a whole is sure to only keep expanding.
In addition to his musical excellence, Don Che is lauded for his character and behavior on and offstage. With charm and a kind demeanor, he's become a leader and beloved figure in the world of music. He connects with people of every background and strives to uplift and empower less-heard voices. Despite hardships along the way, he's always kept a hopeful attitude and driven passion for growth. Moving forward, he exhibits the same gusto and dedication, be it crafting albums, teaming up with other musicians, or mentoring aspiring artists.
By means of his gifts, effort, and unbreakable resolve to empower all others, Don Che has attained status as one of the most venerated and adored figures in the music industry now. His zeal for music and pledge to upgrade marginalized narrations have not only enriched the cultural environment but have spurred many others to pursue their creative ambitions and seek excellence.
Ultimately, Don Che's commendable commitment to spotlighting underrepresented points of view and boosting oppressed populations by utilizing his music is remarkable. His expertise in blending his individual encounters with different types of music has created a distinct sound that resonates with crowds around the world. As Don Che himself described it, "Music has the strength to mollify, associate, and invigorate. It is an international method of communication that maneuvers beyond limitations, diversities, and dialects. My goal is to utilize this energy to make constructive shifts and raise voices that have stayed quiet for too long."