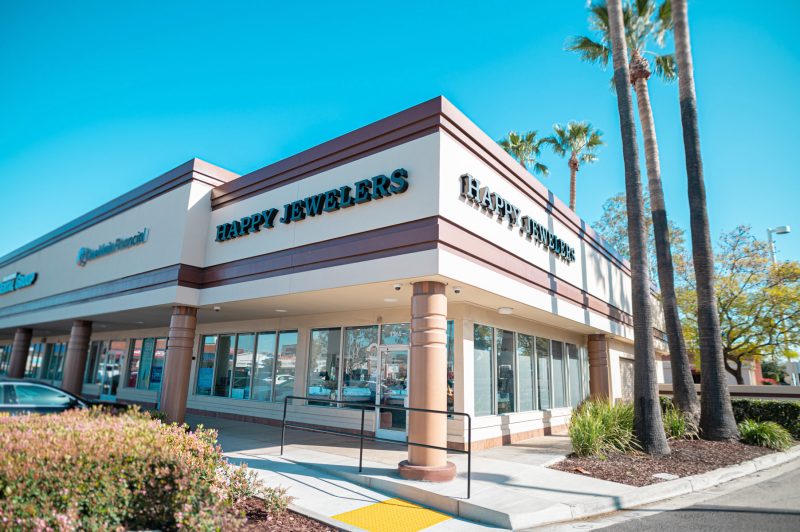 In the decades Isa Arik has worked as a jeweler in Istanbul, Turkey, he focused himself on perfecting his craft and providing the highest level of customer service he was able to. In doing so, he set an example for his two sons, Gabe and Danny, as to what a true jeweler and authentic businessman should look like. Now years removed from their days at the bazaar with their father, Gabe and Danny are running their own jewelry store in Fullerton, California,
"It's an internal cultural value that we believe sets us apart from other jewelry stores," co-owner Gabe Arik clarifies.
The Arik brothers weren't always sure the jewelry business would be a fit for them like it was for their father. Gabe shared that he had a business mindset from a very young age but wanted to explore new experiences. He attended California State University-Fullerton when he was 18, but quickly realized that school wasn't the option for him. He returned to his family and set out to open his own store: Happy Jewelers.
As young entrepreneurs in a highly competitive industry, especially in Southern California, Gabe and Danny knew there was a long road of hard work ahead of them. The first step for the brothers was setting standards for themselves and for their business that they would always maintain. These standards were set for their crafting, manufacturing, and overall customer service. As long as they upheld these aspects of their business, they knew they would find success.
Proving themselves not only to suppliers and competitors, the Arik brothers found it most important to prove their quality of work and service to customers. When it all boils down to it, the customers are who the work is truly for. "We are a family," the brothers state. "We treat our team members and our customers as if they are walking into our home."
In the highly competitive industry of jewelry, the Arik brothers have done all they can to set themselves apart from competitors. Their successes, collaborations, and high-profile clientele speak for themselves, and the Arik brothers are confident that their jewelry does as well.
"We are the best in the jewelry business," Gabe confidently remarks. "Many people shop around before deciding where to buy an engagement ring, and any customer who has gone to the big-name/chain stores before us, they have told us how their experience with us was hands down the best experience."
Looking to always stay ahead of its competition, Happy Jewelers is constantly expanding its product offerings and designing the most cutting-edge jewelry in the industry.
To learn more about Happy Jewelers and the Arik family, visit the company website and Instagram page.