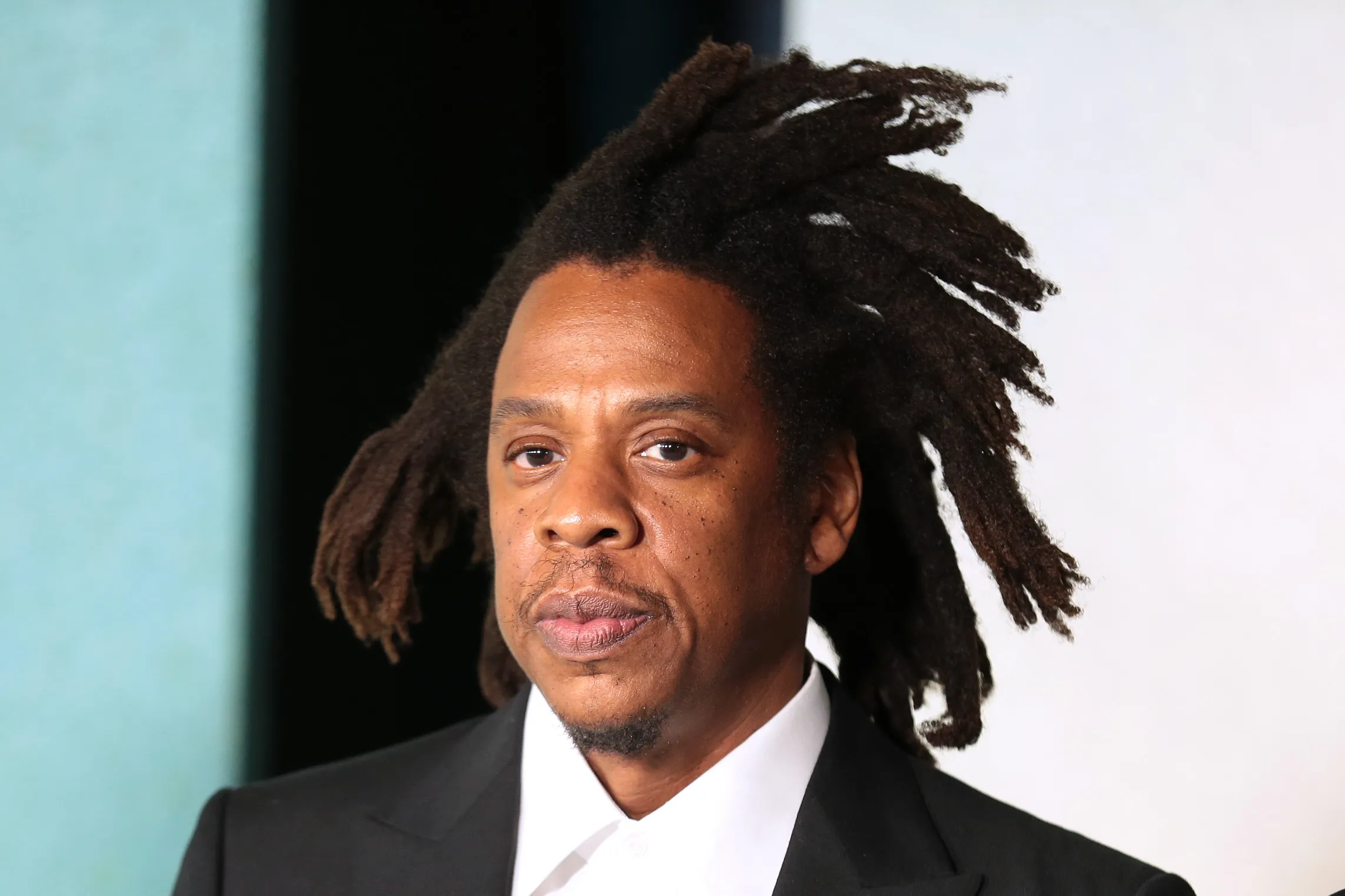 Jay-Z has made a name for himself in the music business thanks to his chart-topping tunes and entrepreneurial endeavors. However, what some might be astonished to learn is that Jay-Z has another passion outside hip-hop – casinos. Today, we'll explore Jay-Z's forays into the world of chance and learn more about his hidden love of casinos.
Jay-Z's Love of Casino Games
Throughout the years, Jay-Z has been spotted multiple times in casinos. Moreover, there have been plenty of instances showcasing his appreciation of the genre. For instance, the private poker game between him and Kevin Hart, another avid casino fan.
But poker is not the only game he plays, as he also delves into casino classics, such as online blackjack. After all, there's nothing quite like a card game that combines chance and strategy. Many Jay Z fans might remember an iconic moment from 2019, where Jay Z played a game of blackjack with the popular Memphis rapper, Yo Gotti, where the latter lost 500k dollars in a single game. Jay Z was in shock and so was everyone at the Gala.
However, overall, this is nothing new to Jay Z, as he visits frequently the Seminole Hard Rock Hotel & Casino Hollywood, where we can see Jay-Z hosting with Beyonce, and enjoying, blackjack tournaments for a fundraising gala.
Of course, these aren't his most infamous instances of playing casino games. Most prominent would be Jay-Z's alleged loss of $500k in a game of Texas Hold'Em hand in Las Vegas. But if he did lose that sum, he wouldn't be too bitter about it as he managed to win it back in a game of blackjack against Yo Gotti.
Another aspect of his love of casinos can be seen via his purchase of the French Champagne Armand de Brignac. And if you're not familiar with the brand in question, it is also known as Ace of Spades, due to it depicting a spade on the bottle. Moreover, prior to its launch, Jay-Z even promoted it in his 2006 video titled Show Me What You Got.
If we add on top of all of the above that Jay-Z has also sung about casino games, most prominently a game called Guts, a variation of poker in his album titled The Blueprint, it becomes clear that his love of the game runs deep. This leads us to his most recent casino venture, his bid on opening a casino in Time Square. Partnered with SL Green and Caesars Entertainment, he is taking his chance after New York City was approved for a gaming license.
At the moment, there is no information as to who will win the casino bid and we probably have until the end of 2023 at the earliest to find out if gets another win under his belt or not. After all, he is going against some other notable figures that want to win that bid making it quite a tight race. From Steve Cohen, the Mets owner, to John Catsimatidis, CEO of the Gristedes, we do not envy those who have to make that final decision.
Jay-Z's Career
While you would have to live under a rock to not know who Jay-Z is at least superficially, let's explore this icon a bit more in depth. Jay-Z, or as some may know him by his real name Shawn Corey Carter, is a name that resonates across the music industry and beyond. Hailed as one of the greatest rappers of all time, not only has Jay-Z built an empire and received numerous accolades to his name but he is also now the richest musical artist at a net worth of $2.5 billion.
The rapper started his career sometime in the late 1980s, but it was only in 1998 with the release of  Vol. 2… Hard Knock Life did he propel into stardom. That album became certified 5-times Platinum Platinum in the US selling over 5 million copies. From then on he released hit after hit, and collaborated with some of the biggest names in the music industry from Mariah Carey to Linkin Park.
In addition to his extraordinary talent, something else that also helped further his career throughout the years were the numerous feuds he was involved in. Most prominently, his feud with Nas in the early 2000s which spawned hits from both rappers like Ether and Supa Ugly. Another infamous rivalry is of course the one with 50 Cent, which lasted around 20 years, mainly fueled by a competitive fire that only worked in their favor.
Apart from his illustrious hip-hop career, which he managed to accomplish despite his humble Brooklyn beginnings, he has had his fingers in many pies. From founding Rocawear and Roc Nation to collaborating with Reebok, he even invested in Armand de Brignac champagne. But regardless of his business ventures, his love of casinos seems to be a constant in his life.
Conclusion
From his flawless artistic career to his business endeavors, everything Jay-Z touches seems to be gold. He is also a tremendous philanthropist, making him an interesting and multi-faceted person, despite the fact that he has occasionally been deemed to be controversial due to his feuds and certain scandals involving his wife, Beyonce. In the end, regardless of personal opinion, his dedication to whatever he does is precisely what makes him such a liked and well-known figure.