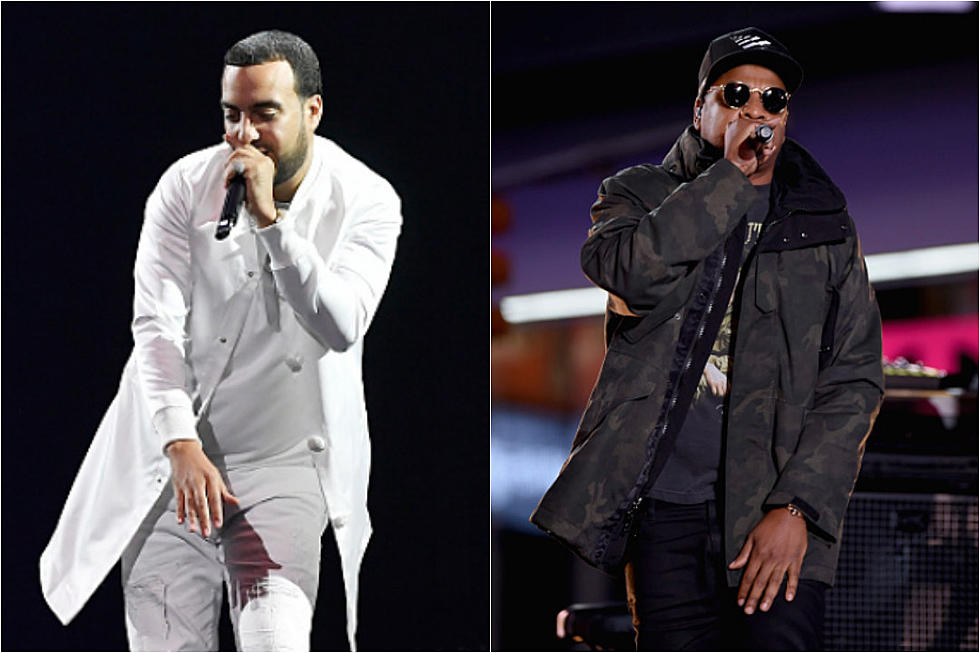 Jan 27, 2021, 07:50am EST — Up to this point, French Montana has always wanted to collaborate but never had the chance to be with JAY Z on wax one-on-one. But it looks like his time is here.
In a talk to DJ Semtex for his podcast, he spoke about this very topic:
"The only person I haven't worked with yet and we just found the song – I mean, I worked with him on other people's songs, but me and him never had like, you know, one of the Montana hook, is Jay-Z. And we finally found the song…so you know, you got the news first! So we just finally found song me and him been going back and forth, so hopefully that'll go down."
It's still at the beginning stages, but it sounds like it may finally come together. Whether it ends up on his next album or not remains to be seen. This is big news for Montana and the Coke Boys wave though.
You can guarantee it'll be one of the bigger singles of the year when it drops.
in recent news, Funk Flex Cosigns Report about Jay-Z Cutting a Deal with Trump