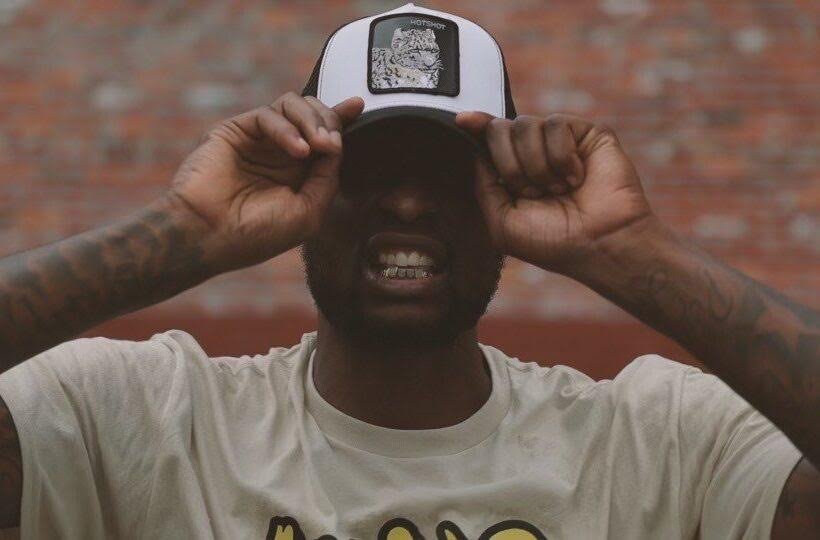 Hampton Roads, VA – Renowned artist Frank Lou is on a mission to empower individuals to creatively express themselves through the realms of sports, music, and media. He firmly believes that true greatness is attained by wholeheartedly pursuing one's passions. Having experienced this firsthand in the realm of basketball, Frank now seeks to achieve that same level of excellence through his music, inspiring aspiring young athletes to embrace entrepreneurship and enjoy life to the fullest.
One of Frank Lou's latest offerings, the single "Like VA," serves as a lyrical narrative of his life experiences thus far. Paying homage to his hometown, Hampton Roads, VA, Frank takes listeners on an enchanting journey across the globe and back, illustrating the interconnectedness of all things.
A native artist hailing from the Hampton Roads area of VA, Frank Lou has a remarkable athletic background, securing two CAA championships in College Basketball. His exceptional skills have allowed him to travel the world while playing basketball.
As a pivotal member of one of ODU's most celebrated teams, Frank Lou played an instrumental role in clinching two CAA titles, one CIT title, and making two NCAA appearances. Born on October 9, 1988, Franklin Hassell is a prominent American professional basketball player, currently shining with Mineros de Zacatecas in the Mexican League. Standing tall at 6 feet 8 inches (2.03 m), he commands the court as a power forward, adding to his extensive achievements including the 2022-2023 Uruguay Basketball League Championship.
Hassell's collegiate journey at Old Dominion showcased his prowess, especially during his senior year when he averaged an impressive 15 points and 9.4 rebounds per game. Earning a spot on the All-CAA First Team, he left an indelible mark in the college basketball arena. Post-graduation, Hassell continued his basketball odyssey, playing for esteemed teams in Israel, Italy, and Turkey.
Among his numerous accomplishments, Hassell stood out as the leading rebounder in the Israel Basketball Premier League during the 2012–13 season. His scoring prowess further shined during his tenure with Boulazac Dordogne in 2015–16, where he topped the league with an outstanding 18.4 points per game and secured the second spot in rebounds with 10.1 per contest.
Throughout his career, Hassell's journey has seen notable moments, including a compelling run in The Basketball Tournament with Monarch Nation, a team composed of Old Dominion alumni. Despite challenges, Hassell's dedication and talent have always shone through.
To stay connected and follow Frank Lou's artistic and athletic journey, you can find him on various platforms:
Instagram: @frankloutank

Instagram: @must.achieve.greatness

Website: magcollection.us

TikTok: @mustachievegreatness

YouTube: YouTube.com/mustachievegreatness