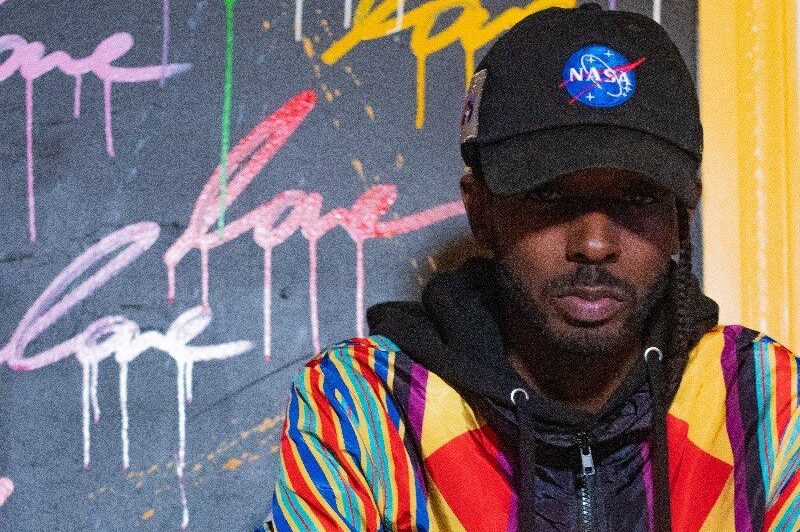 Castle Hill native Francheyez, with his unique sense of style and Puerto Rican heritage, embodies the true essence of Hip Hop. A talented artist with a diverse creative background, Francheyez's journey into the music industry began after high school when he chose to pursue Disc Jockeying at Five Towns College. Little did he know that this path would ignite his passion for music production and lead him to discover his true calling as an MC.
Recording in his spare time and tirelessly promoting his music, Francheyez's talent soon caught the attention of industry players. Guided by his manager Irving Rose of Da Da Doe Entertainment, LLC., he embarked on a series of exciting opportunities to showcase his skills and network with influential figures in the industry.
Francheyez's impressive credentials include sharing the stage with battle rap royalty Daylyt in Rhode Island, courtesy of Grind Mode Cyphers. His talent continued to shine as he collaborated with Bronx heavyweight Oun P, this time working with Bullpen Cyphers. A collaboration with VH1 Get Signed alumni Ren Thomas followed, solidifying Francheyez's reputation as a rising star. Notable appearances alongside rising Philly MC Mad Squablz and legendary wordsmith Cassidy further showcased his lyrical prowess.
Francheyez's live performances have captivated audiences at renowned venues such as Alchemy in Rhode Island, Brooklyn Art Center, and the Harrisburg Art Center. Last year, he curated his own show in collaboration with Grind Mode Cypher, featuring top-tier lyricists like Mickey Factz, Denzil Porter, and Blind Fury.
Throughout his journey, Francheyez has garnered support from influential media outlets such as GetYaBuzzUp, WrldUndGrd, Teambackpack, Cyphercircuit, and On The Scene NY, among others. In January, he released his highly anticipated project "Son of a King," a testament to his artistry and dedication to his craft. The project showcases Francheyez's unique perspective and storytelling ability, further establishing him as an artist to watch.
Currently, Francheyez is focused on promoting the project and captivating his audience with captivating visuals for tracks like "Priceless," which follows the success of his single "Rose" produced by Oz Tribeca. Notably, Francheyez dropped a heartfelt passion project titled "The R.O.S.E Tape" last year, dedicated to his best friend and manager Irving Rose, featuring the powerful single "Excuses."
Francheyez's dedication to his craft extends beyond his studio work. He is also actively engaged in his #Francheyezfreestylefridays series, captivating his audience with dynamic freestyles on his YouTube channel.
With his undeniable talent, unique style, and relentless drive, Francheyez is poised to make a significant impact in the world of Hip Hop. Be sure to check out his latest project "Son of a King" and immerse yourself in the compelling the artistry of Francheyez.
For more updates follow Francheyez on Instagram: