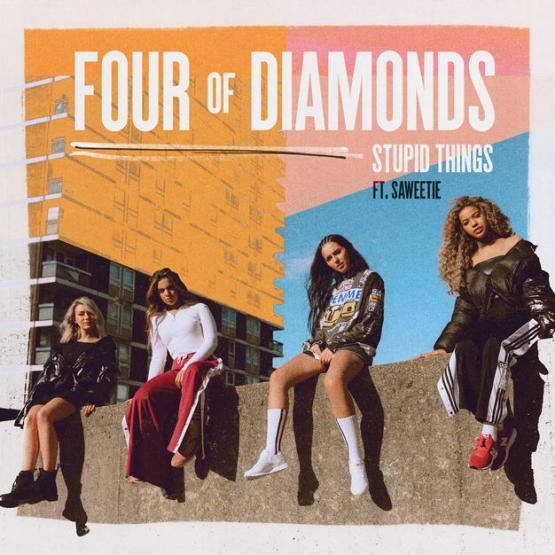 Stream Four Of Diamonds Stupid Things Ft Saweetie
Stream Four Of Diamonds Stupid Things Ft Saweetie – Four of Diamonds have released their new single Stupid Things featuring Saweetie. The track is available to Stream and via Virgin EMI Records and is the follow-up to the group's debut single Name On It featuring Burna Boy, which has had over 1.2 million Streams to date.
Talking about the track and the upcoming video, the band says: "Stupid Things is one of our favourite songs that we've recorded – it's a real party song and we wanted the video to reflect that. We shot the video in a huge mansion outside of London and it was SO much fun.
Some of our friends were in the video too, as extras – so that made it extra special. We've always been huge fans of Saweetie so were thrilled that she was up for doing the song with us! She flew over from the USA especially to shoot the video; we had a real laugh – she's amazing!"
In November Four of Diamonds will perform a handful of live shows across the UK. Fans can expect to her new and unreleased material in an intimate setting. Stream Four Of Diamonds Stupid Things
Having risen to fame on The X Factor, Four of Diamonds signed to Virgin EMI earlier this year. They've picked up support from Radio 1 and Spotify as the buzz around them continues to build.
Stream "Stupid Things" below or get a copy of your own on iTunes here.