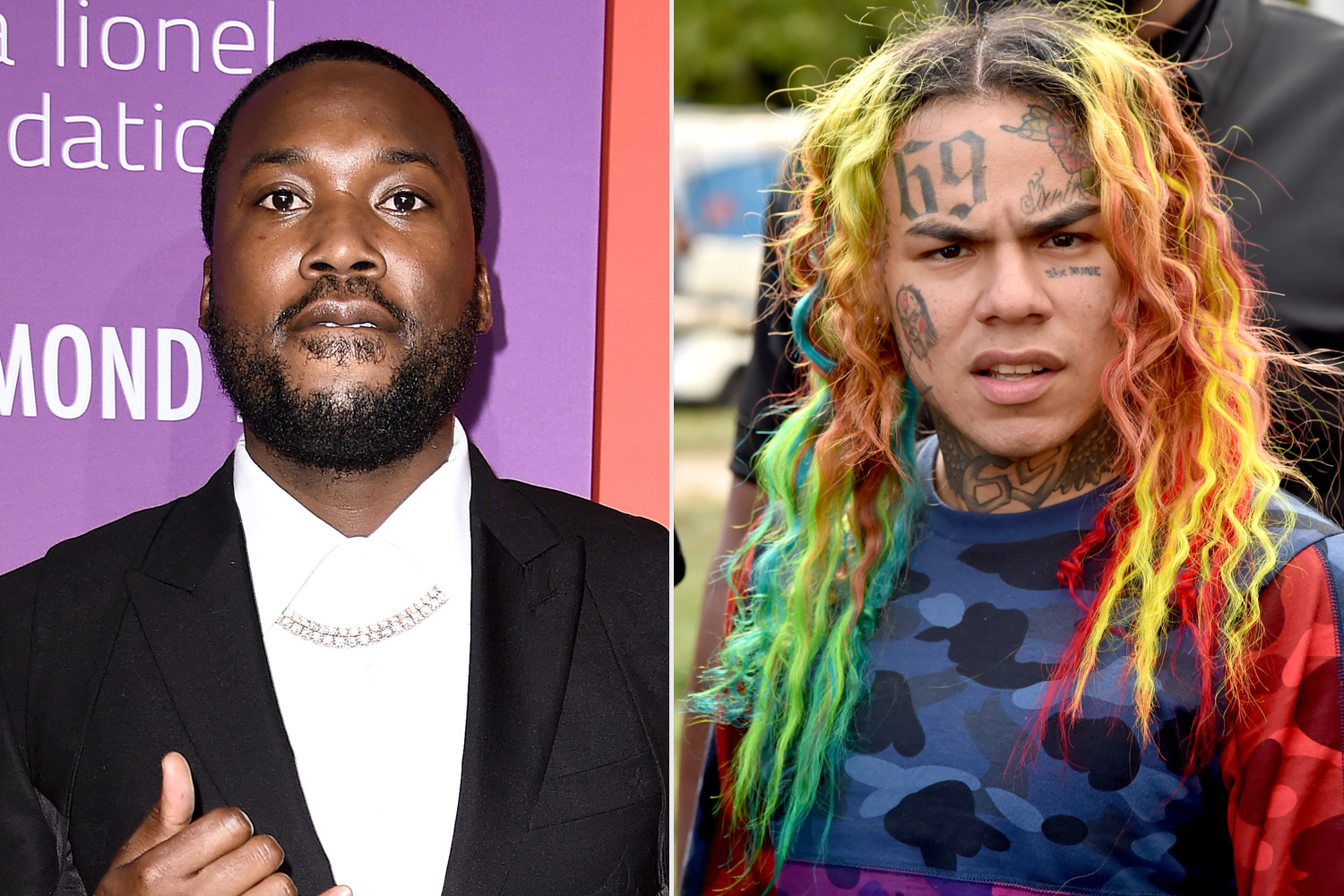 Feb 14, 2021, 13:17pm EST — According to video footage, Tekashi 6ix9ine and Meek Mill were seen getting into a heated exchange while outside of a nightclub.
The back-and-forth between the rappers got so intense that multiple security from both sides had to step in. Meek addressed the situation on Twitter, saying he didn't go looking for Tekashi but that Tekashi pulled up on him.
Via Twitter, Meek said, "69 waited outside the club for me they tryna get ussssss wtf." From there, he continued saying, "We did not run into each other I was getting in my car he just popped out ….we almost was smoking on that 69 pack for the love of a viral moment ….. he tryna get something locked up no cap lol" Meek then ended up laughing at 69 in another tweet, saying "Then he said a Pooh Shiesty bar to me wtf 😂😂😂😂😂😂." Watch below.
Meek Mill and 6ix9ine getting into it👀 pic.twitter.com/FVPtsVdylG

— SAINT (@saint) February 14, 2021
in recent news, Nipsey Hussle & Jay-Z New Song 'What It Feels Like' Surfaces