Breaking barriers and blooming from the concrete is red rose rhymer, FlyGuy Rufio! Living life in style is Los Angeles-based artist Fly Guy Rufio who's style, sound, and charisma effortlessly bridges the gap between the East andWest coasts. With a versatile flow which was influenced by a range of musical credits, FlyGuy Rufio is a multifaceted musician with a unique and unmatched presence and artistry. Staying booked and busy, FlyGuy has been gearing up for the release of his debut EP, End Of A Nice Guy. In fact, his 2021 sizzling summer single, "Yuk It Up" is set to arrive on his highly anticipated forthcoming project as well. Additionally, the trendy track pulls inspiration from the classic movie "Next Friday" and will have you ready to "yuk it up"!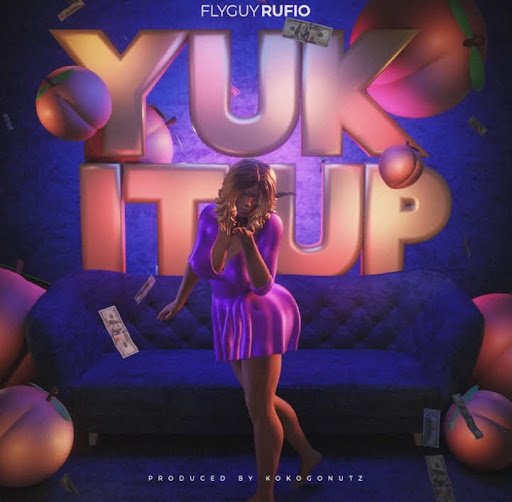 Giving fans a sneak peek into what's expected on the upcoming EP, FlyGuy Rufio unveils the KokoGoNutz-produced popular record "Yuk It Up" as the lead single. Setting the tone, the sizzling single positions the dynamic duo perfectly for a win within the Hip Hop and R&B charts. 
Also, the 808s, synth, and harmonic melodics complement the smooth vibe of this record. KokoGoNutz's unique 808 drum patterns and melodies are layered with a versatile yet adaptable sound, flow, and creative delivery via splice sample packs. As a result, the raved record and hypnotizing hit serves as an undeniable vibe. It'll have you on your feet while living rent free in your head. Don't believe me? See for yourself. Press play here at 24Hip-Hop. Lastly, let us know what you think of FlyGuy Rufio here! 
CONNECT WITH FLYGUY RUFIO ON SOCIAL MEDIA: 
Instagram | Apple Music | Spotify | YouTube | Website