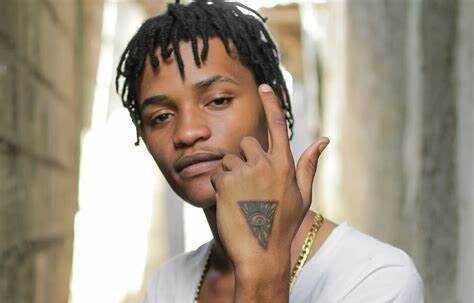 FireVerse has taken his musical career to an entirely new international level, an on a wider scale, the Jamaican singer-songwriter recently link up with German producer Paul Swoon, better known as Swoonshop, "Place Bun Up" by FireVerse which was produced and released by Swoonshop that is the master mine behind the project and also Old Raggamuffin Style which has become an popular dub in Germany an was seeing playing by Flex International Sound alongside Dj Kev Rasta.
The Making Of "Place Bun Up"
Early this year i remembered downloading this app called Vampr, i start using the app at the time because i didn't know much about it, by using the app i realize that the app is about distribute music and publishing service, the app also got a feature to connect musician from all over the world to callab for free. I can remember I woke up early in the morning and saw a message from Swoonshop saying hey bro whats up are you up for a collab? My response was yes because i find it cool for a Jamaican musician to be on a German producer beat, but it turn out to be more of a Jamaican culture beat, a little Dancehall mix with Reggae-fusion, so i recorded "Place Bun Up" about 5 months ago first and email it to Swoon Shop and from that day till now the rest is history.
Why This Song Is Hot
Place Bun Up is hot because It wasn't created for one person, the song was made for everybody around the world, i wrote the song for everybody who listen to it can feel relax an vibe, even to free their mind because "Place Bun Up" is a very relaxing song to make you feel stress free, the song is very uptempo beat that will get you moving and dancing, the groove of the beat have an classic flavor similar to moombahton fusion with, something that only Major Lazer or Dj Snake will think of to make.
His Song "Place Bun up" Creating Madness in hip-Hop
"Place Bun up" has become very popular within 5 months of the release. The audio visual of this song on YouTube has been watched by thousands of people and still leaves an impact on the streets at clubs and radio stations! His song is getting rave reviews from all over the world. The audience are very impressed with his creativity in creating a new style of dancehall fusion with moombahton. Some say it sounds like trap and hip-hop mixed, which makes him different from other musicians. You can see how much effort was put into making this song because every rhyme is solid as a rock. You can tell that's what he does because as soon as you hear the song, you will get crazily addicted to it. "Place Bun Up" led the Jamaican singer to a massive amount of followers on Instagram, people literally enjoy exploring and engaging with him, people follow him just to know when he posts on his instagram.