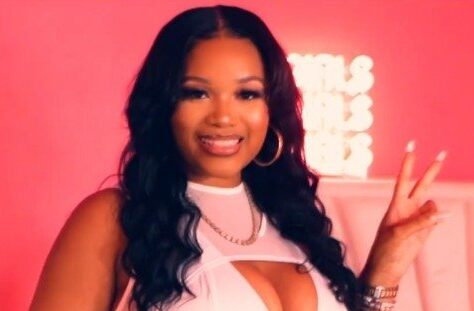 Captivating, royal, bougie and spellbinding are the adjectives being used to describe female rapper Adoseofteri. The Atlanta based beauty has established herself on the music landscape. She delivers boundless energy and electrifying verve combined with a stirring mix of sexy, tantalizing, Hip Hop anthems. Adoseofteri's unmistakable flow, and effervescent persona have marked her as one of the most distinctive aspiring artists on the contemporary music scene.
Adoseofteri is a charismatic social media influencer. She has made an impact on Instagram within a relatively short period of time. Her riveting flair and drop dead gorgeous, good looks have attracted the attention of music fans from coast to coast. Her musical influences include Nicki Minaj, Chris Brown and Beyonce. With a dynamic rapping style and a no-nonsense approach, Adoseofteri is definitely on the rise.
The multi-talented rap diva is building a huge movement one fan at a time. She's a magnetic artist, who exudes confidence and has the skills to back it up. Her delivery and cadence are top notch. Adoseofteri demonstrates her unforgettable flow and tantalizing vocals on her debut single "Bougie Girl." The song is sexy and alluring. The single is receiving kudos from DJs around the country. Moreover, the music video for the single is colorful, energetic, and witty.
Respect her grind and join the movement. Follow her on Instagram at https://www.instagram.com/Adoseofteri