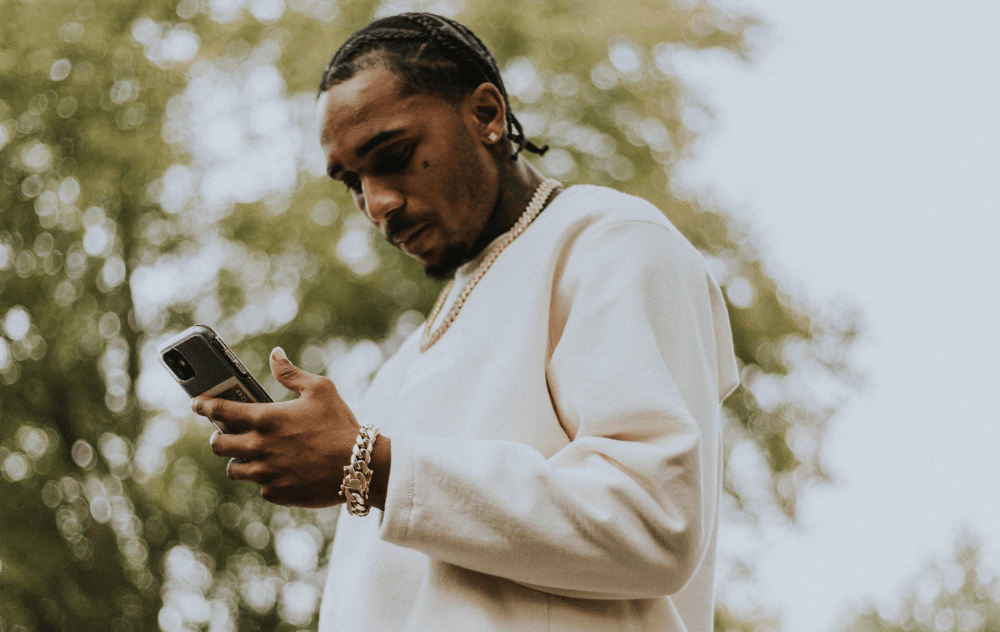 Fast-emerging Hip Hop artist Loe Shimmy, talks about his upcoming anticipated album, which is confirmed to come out on March 23. The songwriter, who last released "Fallin," also explains what the single means to him, and shares that he has a show coming up at "one of the biggest rap-only festivals in the world," Rolling Loud.
"Fallin" has broken a personal record for you! Congrats on earning more than 50K streams on iTunes! What do you feel about this achievement? And what else can you tell us about the single?
I feel good about this achievement, but I'm ready to break a new record, a new achievement, and hit the next step in my career. This single means a lot to me because I'm expressing myself and what I go through in it.
Only a couple of months left till the new album drops! Is it almost ready? Have you decided what it will be called? What kind of genre of music shall we expect from the record? Will there be any surprise collaborations?
The album is ready, it's dropping on March 23. It does not yet have a name. The genre of music this project will consist of will be a fusion of Hip Hop, Jazz, Neo Soul, Pop, and R&B. Yes, there will definitely be some surprise features in this body of work, some may be unexpected but each collaboration will make sense and bring out a unique side of each artist.
You posted a video on Twitter with the caption: "I'm just 1 song away." Were you referring to the upcoming album? Or do you have another project you are working on right now?
Most definitely. I truly believe that this upcoming album will be the one that puts me on the map. There are other projects in the works for sure, but this one is the main focus as we have been putting it together for about a year and a few months.
Out of the recently released singles, which one is the closest to your heart? And why?
I have released four visuals in the last three months, which include the two singles "Wake em up" and most recently, "Fallin," both are on all platforms, but the one in particular that I feel a more personal connection to is the upcoming single that I plan on dropping soon called "Can't blame him." I chose a more personal feel to this song. The beat gave me a different feeling and I took it from there.
Let's talk about your friendship with the Baltimore Ravens quarterback Lamar Jackson and how you have been collaborating with his entertainment company for your music video releases. How did that partnership start?
My friendship with Lamar is one that stemmed from growing up together in the same area and has further developed into a business, being that I am signed to his up-and-coming record label LJ ent. We approach each new music video from a different angle, whether there is a set or it's just an upbeat motion picture, we try our best to execute to the fullest on each shoot to fully enhance the quality and theme of whatever song a visual is shot to.
Do you have any upcoming live shows you would like to share with us? Where would you like to perform in the future?
I got Rolling Loud Miami coming up but would love to perform at every festival, and I wanna a sold-out tour for my upcoming album.
Who would you like to collaborate with next?
I wanna collaborate with Adele, The Weeknd, Tems, Future, Lil Durk, Summer Walker, Young Thug, and more.
Watch the official music video for "Fallin" on YouTube:
Listen to "Fallin" on Spotify: