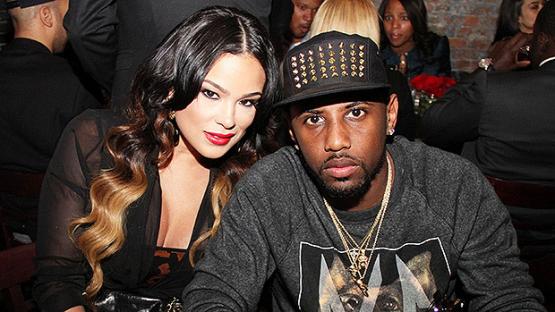 Fabolous Indicted For Alleged Assault On Emily B
Fabolous is facing four felony charges for his alleged assault on longtime girlfriend Emily Bustamante.
Last week, a grand jury in New Jersey indicted the rapper on one count of domestic violence with significant bodily injury, two counts of threatening to kill, and one count of possession of a weapon (a pair of scissors), reports TMZ.
All four of the charges are for third degree crimes in New Jersey and each charge carries up to five years in prison.
In March, Fabolous was arrested for allegedly assaulting the mother of his two children. Emily claims Fabolous repeatedly punched her in the face and knocked out her front teeth.
Three weeks later, Fabolous was seen brandishing scissors and fighting with Emily's father in the driveway of their Englewood, New Jersey home.
During the altercation, he also threatened to kill her and other members of her family. Fabolous' attorney previously described the videotaped scene as an argument and denied he had committed any crime.
Fabolous and Emily B have been seen together since the incident. The couple, who has two sons together, was spotted vacationing in Hawaii in August.