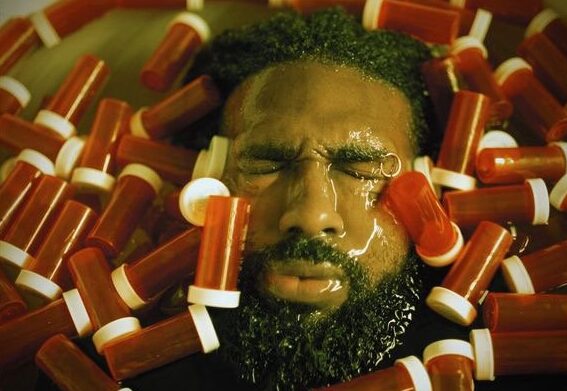 Hailing from the vibrant city of Chicago, T.Z. Duhh is an artist who defies categorization. With a sound that blends elements of psychedelic trap, turn-up anthems, and heartfelt love songs, T.Z. Duhh creates music that reflects his ever-evolving mood and experiences.
T.Z. Duhh, also known as Willie Robinson, derived his artist name from his childhood nickname "Twilight Zone." As a kid, his friends called him Twilight Zone due to his frequent spaced-out and elevated state. Eventually, the nickname was shortened to T.Z., and the "Duhh" was added later as a playful addition on Facebook. Over time, it stuck, becoming an integral part of his artistic identity.
Describing his sound to new listeners, T.Z. Duhh explains that he doesn't limit himself to one particular style. His music varies depending on the beat, his mood, and the experiences he's going through at the time. From psychedelic vibes to energetic trap beats, T.Z. Duhh's versatility shines through his music.
Passionate about music, T.Z. Duhh finds solace and self-expression within his craft. It allows him to share his authentic self with the world, acting as a medium to convey his emotions and thoughts. Creating music brings him peace, clarity, and a sense of relaxation amid the chaos of life.
T.Z. Duhh draws inspiration from a diverse range of artists. Influenced by the likes of Lil Wayne, Future, Lupe Fiasco, Schoolboy Q, and ASAP Rocky, he blends their various styles into his unique sonic tapestry. Additionally, he finds inspiration in house music, further expanding his musical palette.
The project currently being promoted by T.Z. Duhh is the album "As Above So Below," which was released on August 8th, 2022. Although the album dropped during a challenging time in his life, T.Z. Duhh intends to reignite the promotional efforts by focusing on creating captivating visuals and memorable experiences for his audience, starting with the "Black Thoughts" video.
"Black Thoughts" serves as a personal venting session for T.Z. Duhh, addressing the ups and downs of his life as a music artist. Through his visuals, he aims to deliver more than just ordinary music videos. He seeks to present real entertainment and art, something that will leave a lasting impression on viewers and spark conversations.
Looking ahead, T.Z. Duhh has a series of singles lined up for release. While he has several recorded albums ready, he is currently focused on building momentum with attention-grabbing singles before unveiling a full-length project.
The message T.Z. Duhh hopes fans take away from his music and projects is one of perseverance and happiness. He encourages listeners to keep pushing forward, embracing failure as a valuable learning experience, and pursuing what brings them joy. T.Z. Duhh believes that when you follow your passions, the universe will align to support your journey.
To stay connected with T.Z. Duhh and follow his artistic endeavors, you can find him on YouTube below.
Join T.Z. Duhh on his musical odyssey as he blurs the lines between genres, explores new sonic territories, and shares his authentic self with the world.