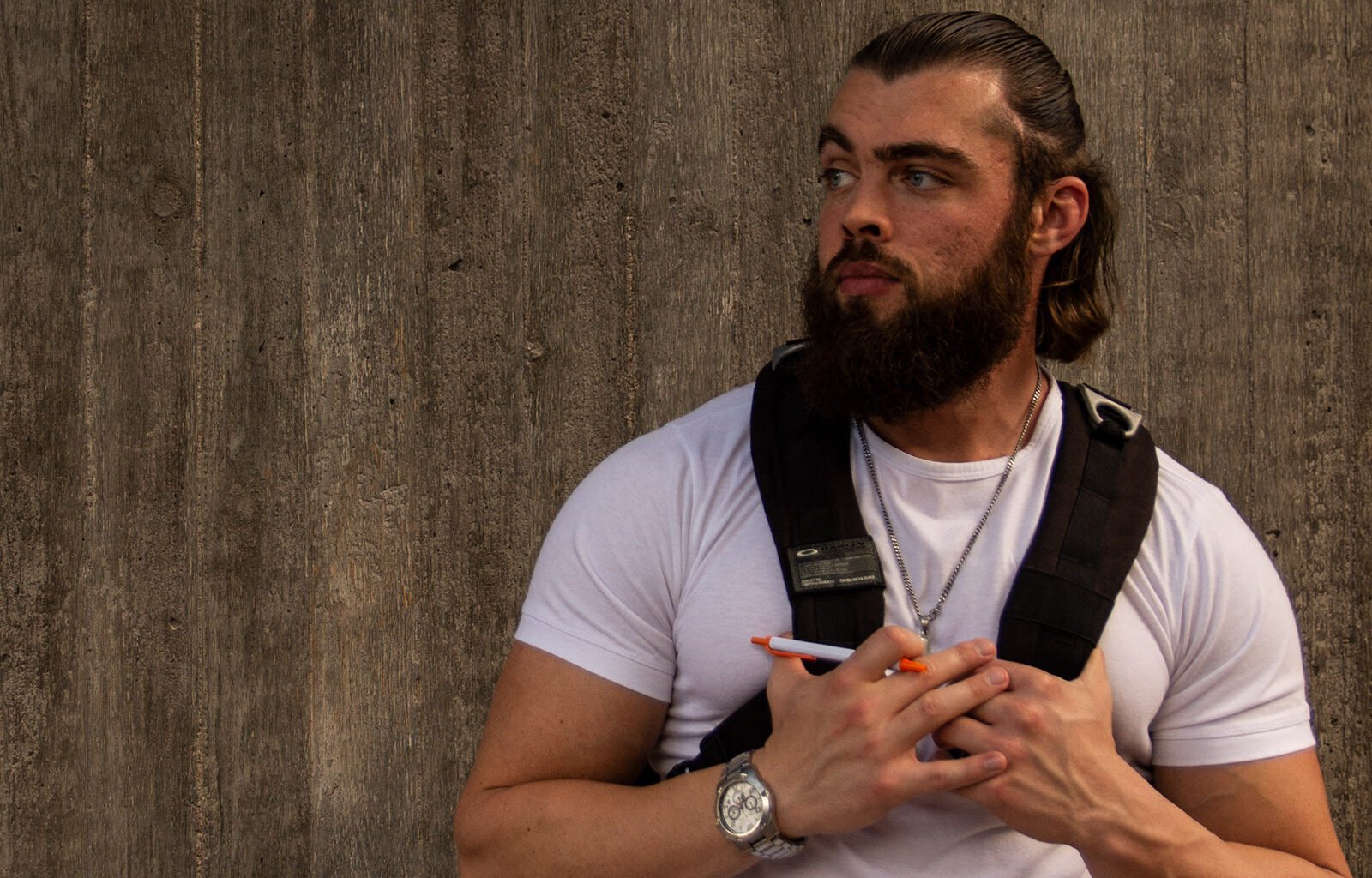 Today, we're joined with amazing artist/creative "Christopher Hurst", who's been making massive waves across Phoenix, AZ with his unique sound. We'd like to dive into some questions that fans have unanswered and would love to know more about.
1.) Q: What is your name and what city do you rep?
My name is Christopher Hurst and I represent the city of Boston, MA even though I am currently living in the city of Phoenix, AZ.
2.) Q: What's your most memorable moment this year, so far?
My most memorable moment so far this year would have to be putting out my first EP. A lot of time and money went into this project and it was a heartfelt project that was the culmination of my 27 years of life. The reaction from friends has helped me stick with producing more music, so that was definitely memorable. I did not know how my friends would react and I was very sheepish on the project for most of the year while I was working on it.
3.) Q: What's the meaning behind your latest track and its title? 
My latest track is "Picture Me". My motivation behind this track was Geno Smith after his now famous post game speech where he said, "They wrote me off but I ain't write back". This quote resembles the underdog mindset to me. It resembles putting in that hard work regardless of what the naysayers may say or do and staying on your grind and ultimately that they can picture me on top winning in whatever that I choose to pursue.
4.) Q: Any upcoming projects? That you can speak on…
I do have more work on the way, I have two more solo songs that I am working on named "Take My Hand" and "Fear Nobody". The first is a relationship song and the second is a motivational record. As well, I am working on another song with a friend called "Give Me That" which talks to our desires in life.
5.) Q: What goals would you like to accomplish this year?
This coming year, I hope to get a better understanding and footing into the entertainment industry and find ways to empower people through listening to my music. I would like to collaborate with other artists and be able to make an impact. My goal is to become a better version of myself and to continue to grow as a lyricist that connects with people. I will continue to learn and progress in this life I live.
6.) Q: If you could collaborate with any artist, who would that be?
Any artist? Easy, 50 Cent. Growing up, I was all 50 Cent from the music to the video games, to the clothing, the vitamin water, to even being my motivation for going to the gym. When I listen to his music, it just makes me feel like I can accomplish anything. After reading his autobiography and watching the movie based on his life, there is nobody else that I wanted to emulate. If I had the opportunity to collaborate on a track, it would be 50 Cent without a second thought.
7.) Q: At the end of the day, all artists have something that drives them. What's your daily motivation?
Help others. I know that music is a form of medicine for many people. It allows them (and me) to process and endure many of life's different events. If I could make someone's day a bit brighter because they can relate to what I am saying, I do feel as if that is what I was placed on this planet to do. My daily motivation is to let others know that they are not alone in whatever they are going through.
8.) Q: When did you realize you were going to make music professionally?
I started writing rhymes when I was 12 years old for fun, but fast forward 15 years I recently graduated college and couldn't find a job. It was either music, which I am very passionate about, or go back to school and get a masters degree. Since we all only have one life to live, I decided that I was going to do music before I couldn't. So this past year I have been making music professionally with the intent of making it my career.
9:) Any last words for the readers?
I appreciate any and all the support I have received and you can follow me on instagram @chrishurst1219 if you would like to stay up to date with what is going on in my life. I would like to thank anyone who takes the time out of their day to listen to the music that I create. Thank you.
Thank you again "Christopher Hurst", for taking the time to sit down with us. We appreciate the dedication to your craft and hope you continue to strive!
Streaming and media links below:
Instagram:
https://www.instagram.com/chrishurst1219
Spotify: