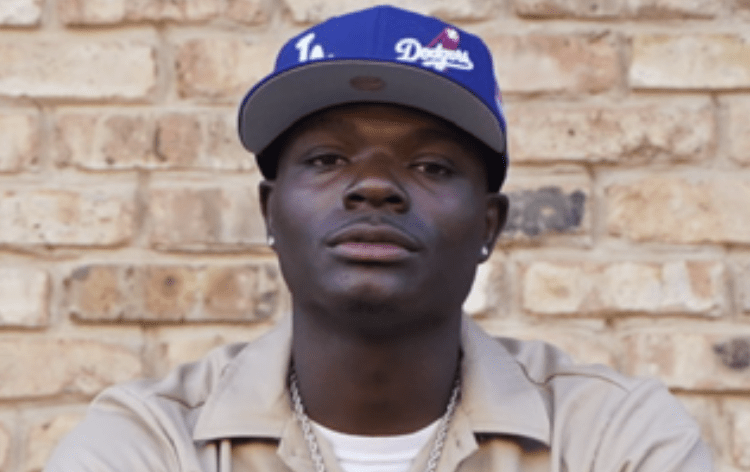 Today, we're joined with amazing artist/creative "Big Ken", who's been making massive waves across Chicago, Rockford with his unique sound. We'd like to dive into some questions that fans have unanswered and would love to know more about.
1.) Q: What is your name and what city do you rep?
i go by Big Ken from Chicago, Rockford.
2.) Q: What's your most memorable moment this year, so far?
Going broke because it made me humble and it really opened my eyes
3.) Q: What's the meaning behind your upcoming project and its title?
So I have my first mixtape I'm dropping real soon called "here I come" I came up with the name to let people know here I come like to everybody playlists I've been working on this for 2 months and I'm trying to get it out to the world so I just been learning the Marketing aspect before I drop because a million rappers drop a week but how many actually getting heard .
4.) Q: Any upcoming projects? That you can speak on…
"here I come" it's my first ever mixtape it's a message ti people to let them know I'm coming get your playlist ready
5.) Q: What goals would you like to accomplish this year?
Before the year over I want to drop this mixtape and my brand GUGSM
6.) Q: If you could collaborate with any artist, who would that be?
DJ khaled
7.) Q: At the end of the day, all artists have something that drives them. What's your daily motivation?
My legacy and the mark im going to leave here for those that come after me
8.) Q: When did you realize you were going to make music professionally?
Last year. I had a conversation with a bigger artist and he really gave me the rundown and as long as you got support you can go anywhere you want
9:) Any last words for the readers?
I want to mention how I'm building up my own brand to one day be well known around the world.
Thank you again "Big Ken", for taking the time to sit down with us. We appreciate the dedication to your craft and hope you continue to strive!
Instagram: https://instagram.com/bigken_1