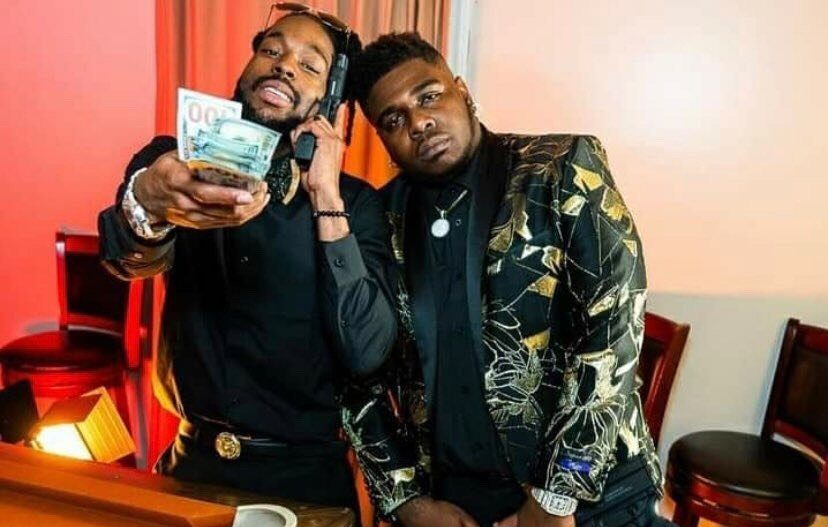 What is your name and what city do you rep?
Sleepy and I rep the East Side of Atlanta, Really all of Atlanta because I lived on every side but I am from East Atlanta
Tell us about your latest releases, what inspired you to create them? 
My latest release would be "Dk james Ft me 10 Toes" and "Bon Appetit Ft Crispy ". "10 Toes" was inspired by me and Dk James continuing to stay locked in the rap game even though , we haven't reach a level of success we see ourselves in. We stay down and stay consistent on dropping bangers for our fans and fans to come. "Bon Appetit " was inspired thru real life situations me and crispy endured and made it thru and we want to give our fans something to eat on as well as something they can jam too as well.
What is unique about you and your music?
I am marketable and I am not just talking about street life. I also talk about my children , being married and have one foot in a 9 to 5 and my other foot in the rap or drug game. I like to switch it up. I bring more to the this industry then just sex , money and murder.
What shaped your music? 
I feel like my kids help shaped my music and my life experiences. These have been my two biggest teachers at this point In my life. My kids are the futures and I listen to what they like to hear and why they like it. Both of my daughter are tough critics so, if they like something I know it's good. My wife is very blunt also and her favorite artist Ice Cube so, I know I have to come with lyricism on song because she will straightforward say she don't like something Lmao. I've been through and seen a lot at a early age so I definitely do my best to teach throughout my music as well.
When did you realize you were going to make music professionally? 
Oh this is a easy one, at 9 years old I knew I wanted to be a rapper. I know most Artist say they never wanted to be a rapper but me I never wanted to be nothing else but a rapper. Plus "Outkast" is my favorite group of all time so, I definitely wanted to get in the rap industry to meet them at well because I knew I couldn't afford a concert ticket at the time.
What type of music do you listen to? 
I listen to all types of music, I Don't discriminate as long as the music is a vibe. Music is my first love, so Rap and HipHop of course but really R&B started it all for me. Usher is still my favorite artist till this day and Michael Jackson. I can listen to reggae, afro- Soul, country, blues, jazz, a little bit of rock long as I can get a good vibe from it, I am pretty much fucking with it.
What inspires you to write music? 
My Emotions inspires me most of the time. I Realize that when I am super happy, mad , sad or depressed, I can write the best music or if I am in just a excited joyful mood I can write till my hands hurt honestly. I truly feel I am a great song write and will become one the biggest superstar from out of Atlanta like ludacris or lil Jon or lil baby or future and I can forget outkast and Goodie mob.
What do you do when you don't do music (creative or otherwise) and that you are passionate about? 
Really not passionate about anything but music , getting money and playing with my kids. Now a days I really trying to get into the TikTok and acting thing tho.
Happiness to you is… 
When I have successfully music career where I can live off my music comfortably and I Don't have to work a 9-5 I Don't want to work at. My children and wife being well off and not worried about money or a living situation at all. My kids kids kids future are set up for a long time coming and my family being able to benefit off me become a star. Peace
What do you wish you were told when you first started making music that you think would help artists just starting out? 
I wish I was told that even if someone told you no does not mean they want to see you succeed. They may want to see if you really want to move to the next level. Plus I wish I was taught the business honestly and artist development is key to becoming a better artist.
Tell us about your upcoming projects…
I have a tape dropping with Dk James , a tape dropping Crispy and a sole tape drop and we working on these currently so no names yet but dropping them soon. I definitely can say I have a few singles I drop before those tho. My single Cut all ties , Awww get it and Snakes in the grass Ft Bri Biase coming soon as well.
Where do we find you music / music projects?  
YouTube – https://youtube.com/@sleepythorobredglobalent4773
Spotify- https://open.spotify.com/artist/3B4Y7Os9pA4qi5yMuVGJWG
Link tree- https://linktr.ee/Iamsleepyeyez
Any last words for the readers?
You can't let praise or criticism get to you. It's a weakness to get caught up in either one.
You must know that nothing is guaranteed or impossible. If someone else's is doing it can be done.