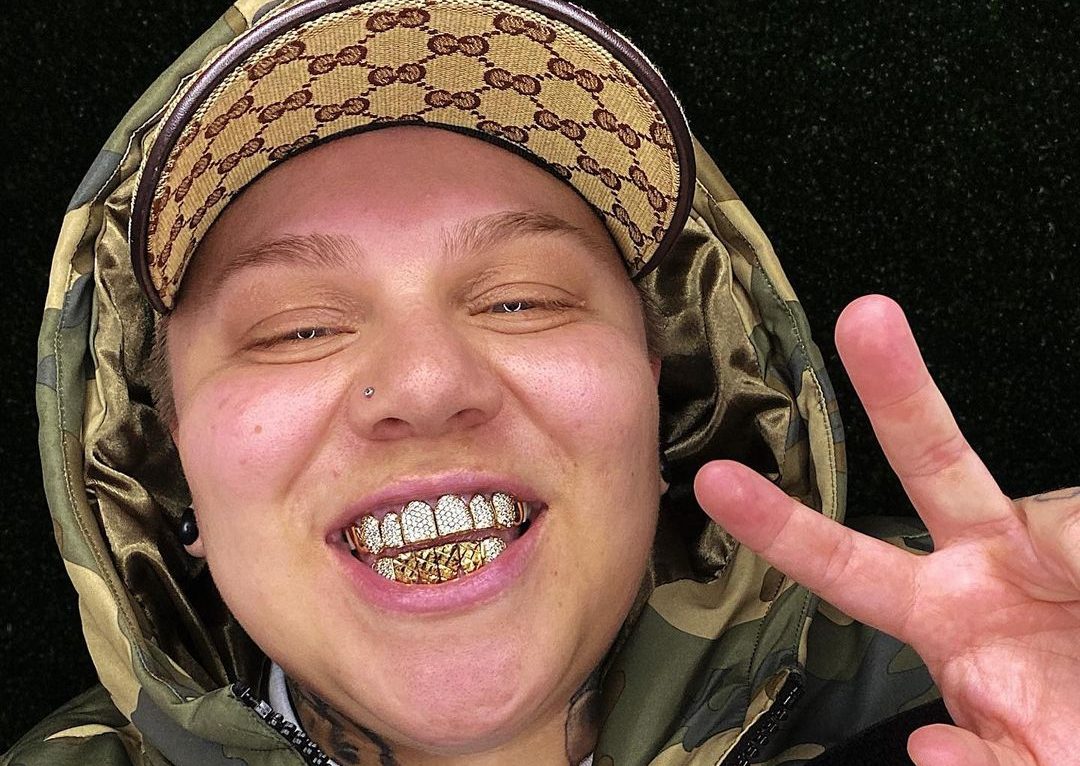 DJ Meli Mel has been putting in major work these last few years! she's not only a beat-maker, but a super-producer who forged a journey into music production a few years ago, and hasn't looked back since.
We recently sat down and talked with the emerging DJ about her residency, as well as her upcoming album entitled "Pandemic Problems" which features artists like Lil Yee, Capolow, Chris obannon and many more and her thoughts on life and career. (And if you've ever wanted to know more about DJ Meli Mel, we had her answer some fun questions that'll help you get to know the person behind the name!)
When Did The Idea To Be A DJ Begin?
The idea came to me after my first house party I ever been too, the dj that night was so dope I loved the way he mixed and scratched and had the crowd going, I wanted to be in charge of the music. After that I looked into DJ equipment
Who Has Been Your Source Of Inspiration In Making Music?
I've always looked up to DJ Carisma, DJ mustard and DJ Khaled
Can You Roughly Outline Your Creative Process – From The Beginning Of An Idea For A Project Or A Collaboration To The Point Of Completion?
It all starts with a beat, finding the right features that not only sound fire on the track but that can handle the type of beat that it is when it comes to their lyrics and the way they make it flow.
How Is The Reality Of Being An Independent DJ Compared To Your Expectations Of It?
Honestly when I first started to DJ I just thought I was going to be like a house party DJ, I never saw a career from it. And I was just doing it for fun didn't see a future of it but now it's like damn this is really my job this is a real ass career and I didn't think I would be in the place I am right now. I've accomplished a lot and I'm not even done yet
Which State/Country Are You From?
I'm from Sacramento CA 916 babyyy!!
What Do You Do To Stay Calm When A Project Is Not Going As Planned?
Mannn I over stress a lot, and over think then turns into anxiety lol, but I learned how to be patient and sit back and relax and just breathe, I used to smoke and let my issues go away but smoking made my anxiety worst.
Do You Have Any Insights, Tips, Or Advice For Someone Starting Looking To Start Their Music Career And Looking To Get Into The Music Industry?
The main advice I would like to give out is that to keep going and never stop chasing your dreams because it's always possible, and always be consistent.
What Are You Most Proud Of In Your Career So Far?
I'm just proud of everyone that I have met through out the years I been DJing, I'm really proud of who I became as a person, and proud of the enjoyment I can bring others.
What Do You Do When You Don't Do Music (Creative Or Otherwise) And That You Are Passionate About?
I be doin YouTube, I got a couple YouTube channel with my girl. "Tokyo and Mel" and I also do graphic designing on my free time.
What Do You Wish You Were Told When You First Started Making Music That You Think Would Help DJ Just Starting Out?
How to network, in the beginning I was so confused on how to promote myself and network. It was hard to get my name out in the beginning.
Tell Us About Your Upcoming Projects…
Got a album coming out soon called Pandemic Problems, I have features with Lil Yee, Capolow, Chris obannon, Feefa, J.Star, Azjah and many more artist. Cannot wait to drop this.
Connect with DJ Meli Mel on social media for updates on new music, videos, and more; @djmelimel_