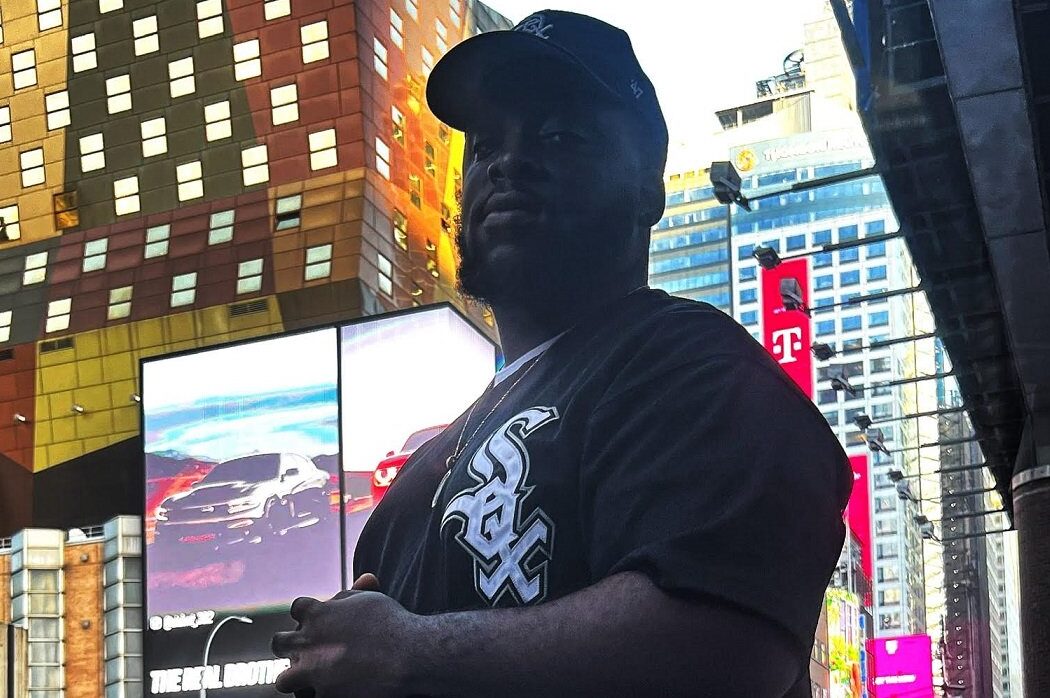 What is your name and what city do you rep?
My name is Maxwell McCullough Known as Max Boogie AKA "Boog", Born & Raised East Side Buffalo, NY
Tell us about your latest releases, what inspired you to create them?
My latest relevant releases would be my Different Breed project dropped in July last year. Different Breed was all about staying true. We're living in this era of Social Media where people are so caught up in false reality, they lose themselves trying project a image or persona etc. Just feels like people steer away from staying true to their people and most importantly themselves. So I'm mostly speaking on remembering morals, respect and integrity, at least that i grew up on. Just staying solid through whatever process or struggle you might go through.
After I dropped Different Breed I had some behind the Scene delays but i was finally able to Drop the official video for my Stupid Rich record. I made the song to be the hype track that it is, anything about money is bound to turn some heads. But its really about the grind more than the money. Staying relentless with your grind and putting in the work through whatever to get to the bag. The robbery scene we shot in the video was just something I felt would be entertaining and also creative for the audience. To me its for all the hustlers out there who had to get it out the mud.
My newest release is my single Bounce Back. My Kickoff for 2023 released March 1st. The inspiration is in the title itself "If i take a L I bet I Bounce Back", just trying to inspire everybody to keep at it. Whatever your goals is rather its music, money or whatever And you feel like life Keep throwing blows, just make sure at the end of the day you get back up and swing back. Eventually them tables usually turn.
What is unique about you and your music?
I think i got a lot of distinct qualities with my style. Creativity, Versatility, authenticity etc.
Stupid Rich and Bounce Back are both examples for how I try to stay creative with delivering a strong motivational message behind the hype of a song. Delivering concept while still keeping the music entertaining for listeners. I think the Talent, Bars, Flow delivery is all there for me as well. A big area I believe i stand out in is at least keeping my music universally relatable. Trying to touch people from all aspects of life even the ones still trying to fight they're way up from the bottom or simply trying to maintain. Not everybody can relate to a foreign car or a diamond rolex, but at core we all human beings trying to live our lives.
What shaped your music?
What shaped my music is 100% my own experience. From my childhood all the pain i felt growing up coming from a Single parent household, all the mistakes i made in my early teens all the way up to my adult life now. I try to take my experience and the experience of those around me and put it in my art to hopefully uplift anybody going through the same things. Im all about The Ups & downs in life
When did you realize you were going to make music professionally?
I been "writing raps" since really a kid 11-12 years old. It was outlet of expression for me mostly but at that time just a hobby or something i played with. I didn't Decide to go all in with it until years later i was about 18-19 I lost my blood cousin to street violence. And yeah it was all about the hurt when it happened but I also looked at the situation and realized just how real life is. We can be gone any day and it's nobody above that. The way i live my life now its about i just want to make sure whenever its my time i can look back and see something I'm proud of. I want to create the same experience for everybody i love to be able to say we did something with life and we lived to the fullest. Music being the only thing i could see myself taking serious, thats the route i chose.
What type of music do you listen to?
I listen to all kinds of music. It really doesn't have have much to do with genre. Hip hop is what we grow up on in the inner city so that's always in rotation. I listen to all kinds of artists Pac, Big, Fifty and my latest favorite is Nip Hussle without question, Gone to soon. But I love to listen to old R&B and soul jams my free time. Marvin Gaye, Anita Baker, The Isleys, the list goes on. But even a pop song or something like that can catch my ear. Its all about listening to what they're saying which I'm still a fan of in music, the message.
What inspires you to write music?
Music is my creative realm, Its not much else for me creatively. But I can say Traveling and seeing the world is something that's becoming more & more important to me for sure. So if Im not focused on my career its all enjoying myself like i said. Getting quality time in with my daughter and the fam. Creating memories.
Happiness to you is…
Defining happiness is different for everybody. For me happiness is a puzzle. You trying to create this perfect picture for your life one piece at a time. To boil it down i say it's about Love, Wealth and Freedom.
What do you wish you were told when you first started making music that you think would help artists just starting out?
Man, biggest thing I would tell any aspiring Independent artist is to of course focus on mastering your craft, separate yourself creatively. But even more than that Save. Your. Money. Your marketing budget is the key to your success besides your talent. Especially if you striving to stay independent, you have to be extra responsible with the bag before and after success. Also traveling and expanding reach outside of your hometown, You have to find a way to move around but even that ties right into marketing budget and utilizing Social Media.
Tell us about your upcoming projects…
Going into the summer and the rest of the year i have a lot in store. I'm currently pulling pieces together for some more interesting as well as controversial visuals Including ones for "Buffalo Strong" that was also featured on Different Breed. Inspired by a racist hate crime committed in my city Buffalo, NY that took 10 innocent black lives. Also Some more visuals related to Different Breed as I transition to the upcoming project to be released "Rare Form" promised to be another quality piece of work for sure. You can also be on the lookout as I'm currently establishing my official Max Boogie merch line.
Where do we find you music / music projects?
You can find all my music on all streaming Platforms under Max Boogie and on Youtube Under the page BND Music. On IG @Max_BoogieBND and follow me on Facebook at Max Boogie as well.
Any last words for the readers?
Lastly man just stay in tune with me make sure you check out my content online. We plan to keep creating quality work. I love and appreciate everyone who loves me.