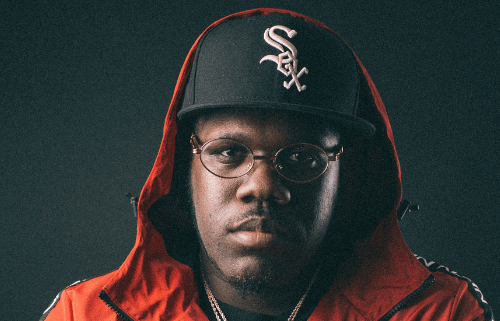 We had a one-to-one chat with Hip Hop producer and DJ Duse Beatz, who just dropped his Traffic Rap album Westside Connected Vol. 1. The West Coast rapper shares his favorite track from the new LP and opens up about the journey that led him to become a music producer.
Tell us more about it, what inspired you to record this LP? 
This Album is just showing love to New LA hip hop scene, even though I'm From Reno, NV I grew up on west coast music from LA to Bay Area Music, and what inspired me is just the new upcoming talent who rocks with my beats/production because of the work me and Drakeo The Ruler put in.
What is your favorite track from your new album and why?
My Favorite Track is #3 "Get it poppin," Ft. TruCarr, Drakeo The Ruler, Ralfy The Plug, and Ketchy The Great, because it's bringing that traffic rap genre that everyone in the west coast loves and also because everyone on the track was spittin their best, especially my boy Drakeo (RIP).
Are you more of a recording artist, a performer, or both?
I'm just a music producer, but now I'm also DJing, so I guess you can call that performing.
What drove you to envision a music career?
Just always being into hip hop from a young age, listening to my big brother's CDs and him having every CD from the Bay to LA artist in the 90s, then me becoming a rapper, then after a while just wanting to be more behind the scenes and producing music for new artists who I like.
What is your most memorable moment as an artist?
Being in the studio with Drakeo the Ruler and DJ Mustard in 2015. That was an epic moment.
How would you define your own genre, sub-genre or style?
I feel like I'm one of the originators of the sub genre "Traffic Rap." Shout out to all the producers who did contribute to that too, RonRon The producer, Joog Szn, Menace on the beat, Low the Great, Scum Beatz, Shawn Beats, Al b Smoov, Thank you Fizzle.
What is your favorite song of 2022? 
My favorite song right now of 2022 is " Extortion" by Drakeo The Ruler.
What artists have influenced you the most? How do these influences translate into your own approach or style?
I would have to say as a producer Mustard, and just seeing his work ethic drove me to want to be great and putting soul into my production.
What's next for Duse Beatz?
There's a couple of things coming, I'm hoping the songs I've produced for Drake still come out and more beat tapes and possibly another album.
Listen to Westside Connected Vol. 1 here: