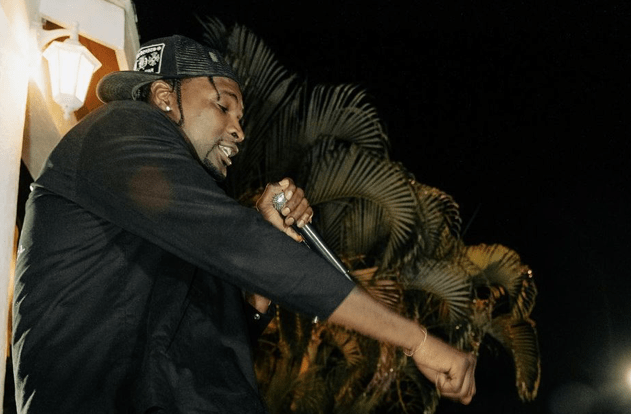 Every artist undergoes a transformation, a continuous journey of self-discovery and musical exploration. For Rello Ranzano, this evolution is deeply rooted in his personal experiences, varied musical influences, and the ever-evolving landscape of global music. From rap to reggaeton, and several genres in between, Ranzano's sonic journey has been both diverse and dynamic.
Starting in the vibrant musical environment of Nassau, Bahamas, Ranzano was exposed to a melting pot of sounds from rap music, reggae, and dancehall. As he shares, "Jamaican music dominates our music market," leaving an indelible mark on his early musical foundations. However, the Bahamas wasn't just about rhythms and melodies. "The Bahamas is beautiful, but it's another side of it people don't get to see, the jungle, and it's all about survival and learning fast and adapting," Ranzano notes. This duality between idyllic beauty and raw reality played a fundamental role in shaping his music.
As Ranzano's career unfolded, his style "evolved a lot from trying to sound cool to actually just being myself." His inspirations varied from the lyrically profound Drake, who taught him the power of authenticity, to Curren$y, who inspired storytelling that encapsulates detailed realities. With such diverse influences, Ranzano's sound evolved from purely rap and hip-hop to encompass a broader range of genres.
Recently, the artist has expressed a keen interest in reggaeton, highlighting his adaptability and willingness to experiment. "I'm open-minded to all genres, but that reggaeton genre I'm really targeting," he enthusiastically shares, hinting at a possible direction for future projects. This curiosity towards reggaeton also showcases his commitment to continuous learning, as he mentions, "I have to learn more Spanish and then I'll do it."
But it isn't just about genre-hopping for Ranzano. It's about resonance and connection. Whether it's rap, reggaeton, or another genre, his main goal remains to produce music that vibes with his audience, music that is real and heartfelt.
As the music world awaits Rello Ranzano's next move, one thing is clear: his journey is a testament to the power of evolution, both personal and musical. His adaptability, paired with a deep-rooted sense of self and cultural heritage, ensures that regardless of the genre he dives into next, it will be uniquely and unmistakably Ranzano.
https://instagram.com/RELLORANZANO/