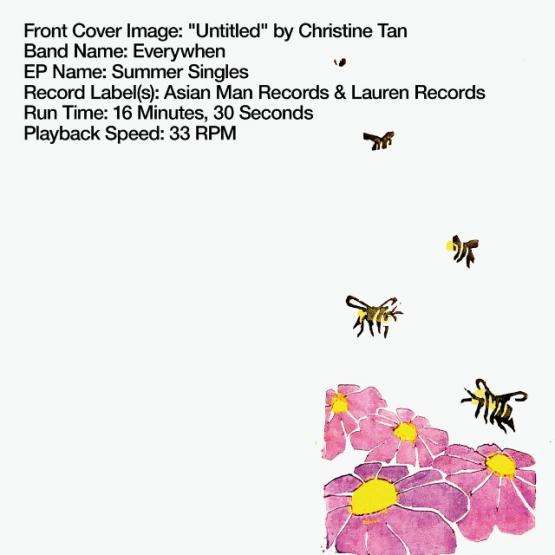 Everywhen Dig Stream
Everywhen Dig Stream – Everywhen are a new band, though over the years its members have been involved with Algernon Cadwallader, Thin Lips, Prawn, Dogs On Acid, and many other groups.
Next month, they're releasing their debut EP, Summer Singles, a compact introduction to the band's sunny melodic punk. Its lead single, "Deprivation Well," is a shambling but pointed song about learning to live with absence.
The album's next single, "Dig," similarly manages to find buoyancy in spite of the overwhelming weight of life. "I keep waking up underground and digging myself out," Chris Diehm sings in its opening lines.
"I sleep with a shovel in my hand and I'm digging up through best laid plans." That constant battle to stay above ground extends through the entire song, the band sliding into interlocking grooves that mirror an upward rise.