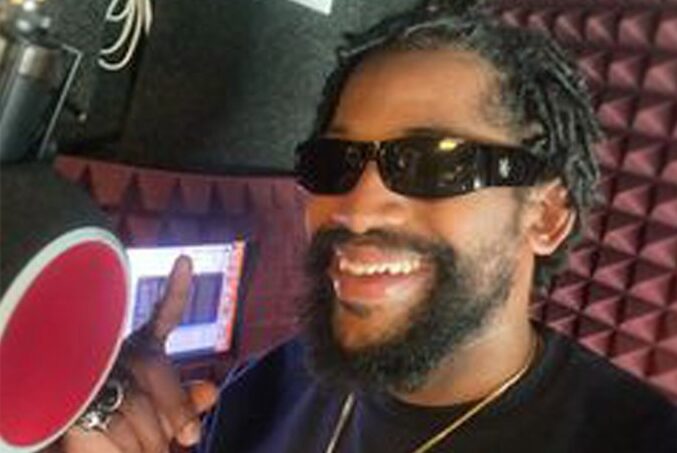 ET, also known as Viewofthismoment, is an artist who seamlessly intertwines his love for music with a profound spiritual exploration. From his early encounters in the recording studio to captivating performances on stage, ET has cultivated a unique style that fuses the power of hip-hop with transformative messages. Inspired by legendary artists and guided by personal experiences, ET aspires to inspire listeners and create timeless music. As he prepares to release his highly anticipated EP, "Sun Moon," the current single is titled "Pressure".
ET's musical journey took root during high school when he accompanied his father, a singer, and his uncle in the recording studio. Immersed in the creative process, ET developed a profound interest in music production. His passion for hip-hop blossomed while attending college at UCLA, where he started rapping for fun. As his dedication grew, he embarked on his first tour in 2018, with his inaugural rap show in Queens, New York. It was on that stage where ET's love for performing ignited, setting him on a path of artistic exploration and self-expression.
Inspired by the timeless storytelling tradition of hip-hop, ET aims to create music that resonates across generations. Early influences like Nas and his iconic track "It Ain't Hard to Tell" deeply impacted ET, revealing the potential for a true lyricist to inspire audiences with their words. ET also strives to provide inspiration for both the youth and adults, crafting music that radiates joy and positivity without the use of explicit language. His goal is to uplift and empower listeners, leaving a lasting impact on their hearts and minds.
ET draws inspiration from legendary figures in the hip-hop industry, including Nas, Biggie, Snoop Dogg, Wiz Khalifa, Mos Def, Talib Kweli, Nipsey Hussle, Fat Joe, and Lil Wayne. Their unwavering dedication and greatness in their musical careers have shaped ET's artistic aspirations and drive. With a wide selection of influential artists on his playlist, such as Clinton Sparks, Wild Weasel, Mistah F.A.B., and Tupac, ET pays homage to the diverse and vibrant tapestry of hip-hop culture.
ET believes in promoting his music through a combination of traditional methods and digital platforms. From distributing flyers to placing his music on billboards and embracing digital marketing, ET aims to reach as many listeners as possible. However, he emphasizes that the most crucial aspect of success lies in self-belief. By unwaveringly believing in his craft and talent, ET not only attracts others to his music but also garners their respect for his artistic endeavors.
This project serves as a testament to his evolution as an artist, encapsulating his unique blend of spirituality and hip-hop. Each track on "Sun Moon" acts as a chapter, guiding listeners through a transformative journey of self-discovery and spiritual enlightenment. ET's commitment to creating music with longevity ensures that each song receives the attention it deserves, securing radio play, press coverage, and availability on digital platforms.
https://www.instagram.com/viewofthismoment/