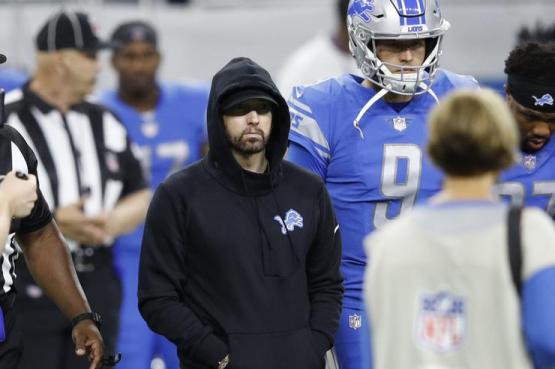 Eminems Killshot Is The Second-Most Streamed Song Of The Week
Eminem just falls short of Kanye and Lil Pump's numbers. This week Eminem continues to defy gravity as his Machine Gun Kelly "Killshot" diss has shot up to No. 2 on the Billboard Streaming Songs chart, dated September 29th.
In its first week alone, the video has racked up 51.3 million Streams after its release on YouTube. According to Nielsen, Kanye West and Lil Pump's "I Love It" gather 44.8 million Streams, but earned more Streams on on-demand services like Apple Music and Spotify.
Originally, "Killshot" was a YouTube exclusive before being released to other Streaming platforms, resulting in just a No. 2 entry on the chart. According to Billboard, 94 percent of Eminem's Stream came from video views.
It marks Eminem's second song to debut in the top two of the Streaming Songs chart. Previously, "Lucky You" bowed at No. 1 in mid-September. Elsewhere, "Killshot" also debuted at No. 3 on the Hot 100, making it his best start on that chart since 2013's "The Monster."
Further down the Streaming Songs Cchart, you'll find MGK's "Rap Devil," which set this whole thing in motion, at No. 17 after garnering 20.9 million Streams. The number was still enough for him to enter the On-Demand Streaming Songs chart at No. 48 after a 44 percent rise in listens when it was officially uploaded to Streaming platforms following a similar YouTube exclusive release.