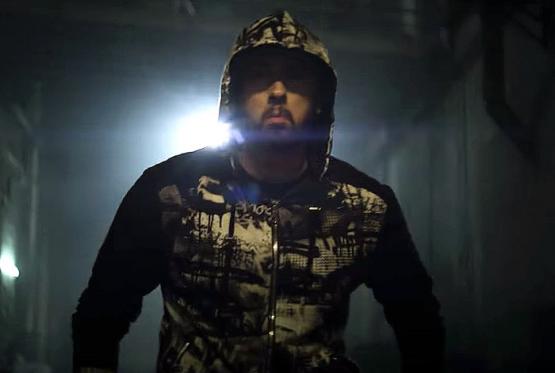 Eminem Venom Video
On the day the movie opens in theaters, Eminem unleashes the adrenaline-fueled video for "Venom," the theme song from Marvel's superhero film.
The action-packed clip starts with a man picking up a broken Revival CD on the street. Once he puts it in his backpack, he is bitten by a venom-carrying bug that gives him superhero strength.
The venom is transferred to anyone he comes in contact with, including a bus driver, child, people on the streets, and even a dog. Eventually the venom turns one man into Eminem himself.
"Venom" also appears on Em's latest album Kamikaze, which debuted at No. 1 on the Billboard 200. The album has previously spawned videos for "Lucky You" with Joyner Lucas and "Fall."
Venom, starring Tom Hardy and Michelle Williams, is in theaters now.