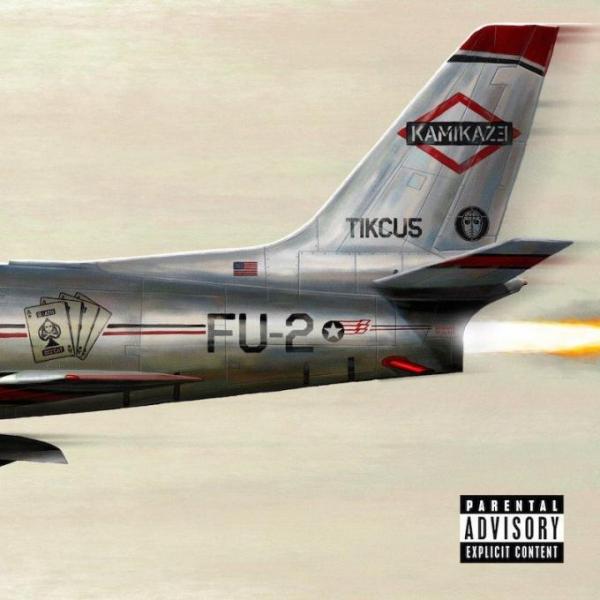 Eminem Kamikaze Stream
Eminem Kamikaze Stream – Eminem sent the internet ablaze Friday morning when he came out of nowhere and treated fans to a surprise album called Kamikaze, featuring guest appearances from Joyner Lucas, Royce Da 5'9" & Jessie Reyez. The 13-track project finds Em responding to criticism he received for his 2017 album Revival and calling out other artists & industry heads throughout the album, including Charlamagne Tha God, Machine Gun Kelly, Joe Budden, Lil Yachty & more.
One of the tracks that's been getting a lot of early attention is the title track "Kamikaze," which finds Em criticizing rap in general and calling out his former(?) Shady recording artist Joe Budden. "Somebody tell Budden before I snap/ He better fasten it, Or have his body bag get zipped/ The closest thing he's had to hits/ Since smacking bitches," he spits.
Elsewhere on the record, Em has some words for DJ Akademiks & even Tyler The Creator, who he calls a "bitch. "Tyler create nothing, I see why you called yourself a faggot, bitch/ It's not just 'cause you lack attention/ It's 'cause you worship D12's balls, you're sacrilegious," he spits.
Take a close listen to the fire new song and let us know what you think. Record available on iTunes.