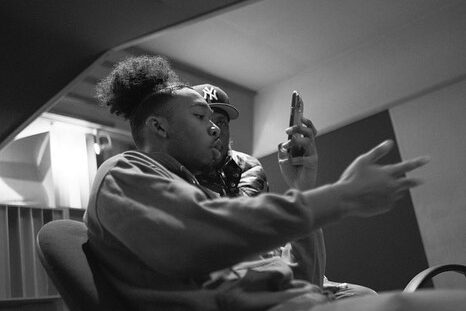 Emerging rapper Waah, is quickly gaining recognition in the hip-hop scene with his captivating freestyle "Woke Up." The son of Joaquin "Waah" Dean, executive of Ruff Ryders Entertainment, Waah has been exposed to rap legends from a young age, allowing him to develop a profound passion for music.
His early success was evident when he won first place at the New York State WOW Contest at the age of 7. This achievement opened doors for Waah, giving him the opportunity to perform at the Juneteenth Celebration in Harlem. As he grew older, Waah's talent shone brighter, gaining him a significant following on platforms like YouTube and Soundcloud.
Waah's latest releases, including "Woke Up," "Forreal," and "Ready," have further exhibited his unique sound and lyrical prowess. Fans eagerly anticipate his upcoming music in 2023, as tracks like "Statements" and the "No Kap" freestyle continue to captivate audiences.
As an artist, Waah is constantly evolving, and his future looks promising. With his passion, talent, and the support of his growing fan base, Waah is undoubtedly on his way to making a lasting impact in the hip-hop industry. Follow him on @officiallywaah to stay updated on his journey.