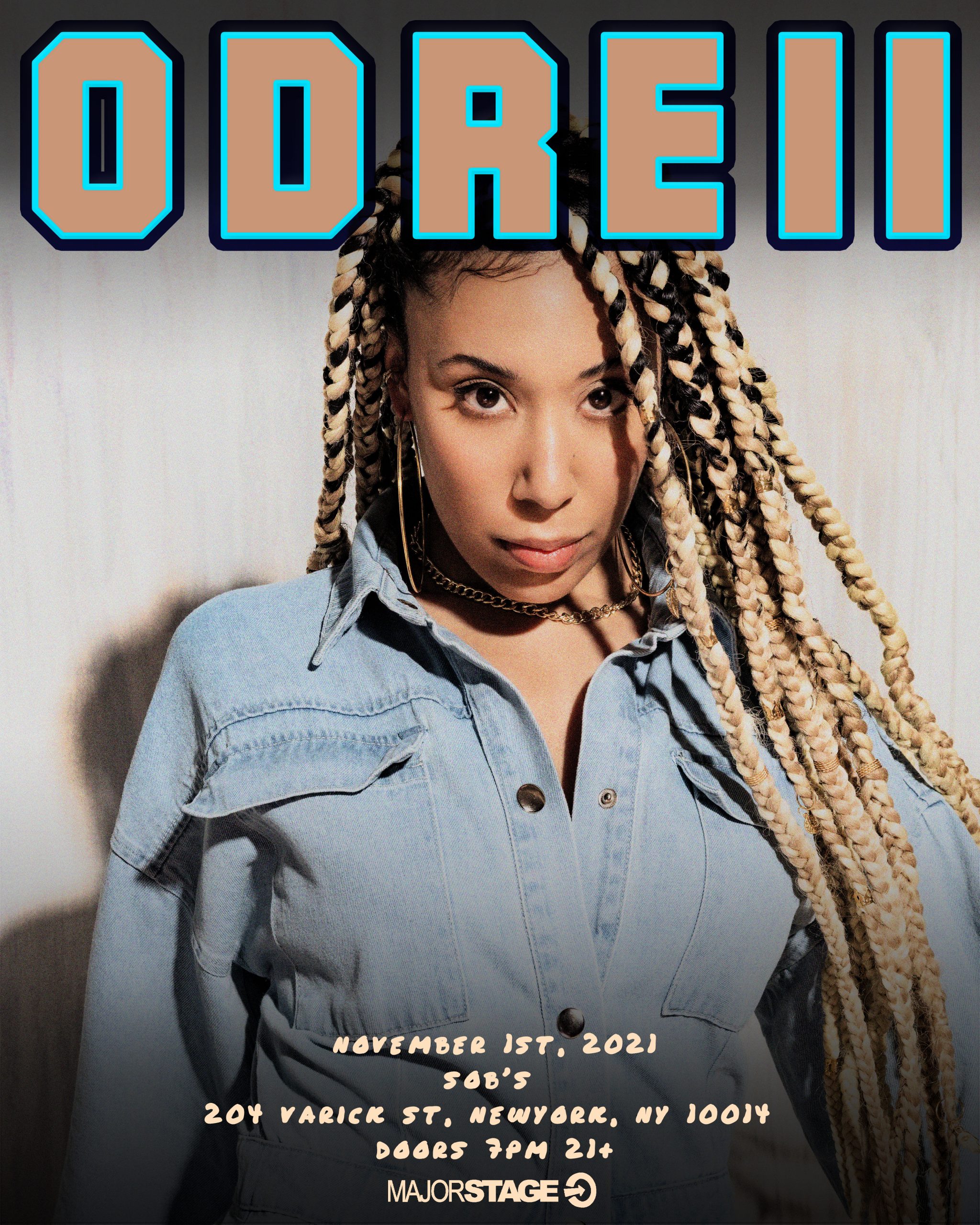 After winning the rollingstone Battle of the Bands the other night on twitch! Odreii will be live at SOB on Monday November 1st.
Odreii releases date for upcoming highly anticipated album Sweatin' Gold, a genre-bending project mixing afro, dancehall, urban and latin sounds topped by the artists' edgy pop writing skills filled with women empowering messages.
Born and raised in Montreal, Canadian/Jamaican singer songwriter Odreii grew up in a very musical environment. After studying music in London and winning multiple songwriting contests, Odreii came back and toured with Naadei around Canada. Some of those performances included SXSW, Osheaga Presents, MURAL Festival, and Festival des Mongolfieres, where they both opened for Wyclef Jean.
Odreii then worked on her project, and released an EP and a single "Runs In Mi Blood" released in May 2019. The single peaked at #3 on PalmarèsADISQ's chart, featuring the most played tracks on Quebec's english radio stations. Her single Go Solo, released in 2020, got her the iHeartRadio artist of the month title in June 2020. Odreii then worked on her first album 'Sweating Gold', to be released in fall 2021 under MBMC Music / The Orchard. Her first single 'HEAT' was released on April 9, 2021, followed by 'Muscle' on May 12.
The Canadian singer who we got to discover with her song Runs In Mi Blood, which has played a lot on Quebec radios, reveals who she is with this first album in career.
The album is produced by Moroccan-born Montrealer Pako, an eclectic and original music producer who has worked locally and internationally on projects for artists NBA Youngboy, Anthony Kavanagh, Corneille, Zach Zoya, Ragers, and many others.
Take a listen to some her releases below and pre-order her Sweatin' Gold album here.
Connect with Odreii on social media for updates on new music, videos, and more; @itsodreii