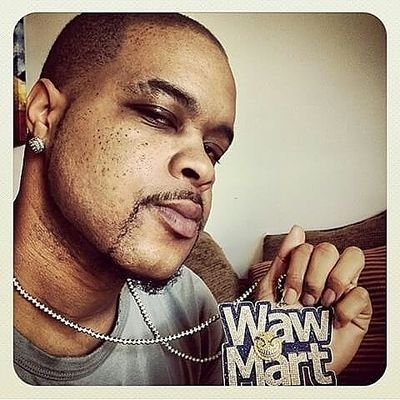 Globally expanding his music career, Atlanta Trap artist WawMart has released his self titled album. 'Waw*Mart' is a 17 track album that encopmases everything that WawMart is about. Describing his music as based in emotion, WawMart sets himself apart from others in his genre by avoiding tropes such as violence and aggression.
This self-titled debut draws from the textured world building found on 2017's "Wally World 3" but maintains the same ear for unique beats found on deep cuts like 2010's "Daily Struggle" From the jazzy beat switch on the intro to the growls echoing throughout WawMart's "My Life It Ain't Right," this project almost plays like a glorified beat tape at times.
The project has been highly appreciated by fans all over the world as a result of his hard work and dedication. WIth standout tracks such as 'Whip It', 'Where Art Thou L.O.V.E', and 'Our Life', 'Waw*Mart' is a seriously ambitious and impressive release.
Born and raised in Atlanta, Georgia, WawMart is a rapper and producer that prides himself in his versatility and unique take on the genre of Trap. With a universally hard hitting sound, WawMart makes music for everyone, with each song bound up in relatable emotion and experiences. You can't help but get hyped up when listening to WawMart who brings a distinctive Southern flavour to everything he produces. With countless releases already available on streaming platforms, it is clear that WawMart is here to stay!
Connect with WawMart on social media for updates on new music, videos, and more; @wawmart