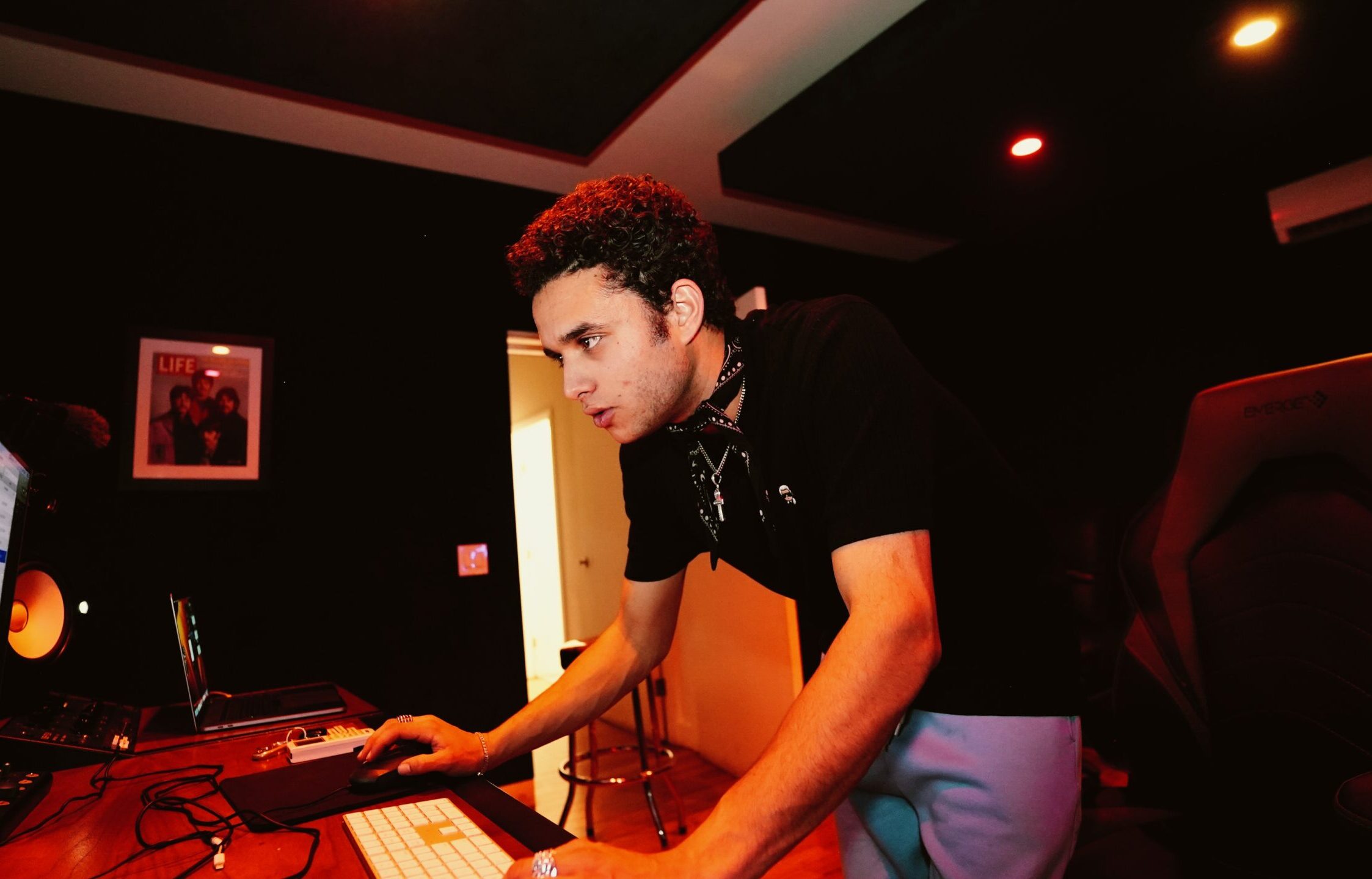 Renowned artist Nour Rakha, formerly known as Tut the King, captivates listeners once again with his latest single, "Back From Cairo Freestyle." With his introspective rhymes and original hip-hop sound, Rakha delves into the trials and tribulations of a conscious creator navigating a superficial environment, showcasing his instinctual hunger and explosive energy.
Drawing from a diverse range of influences, Rakha's unique style blends expressive, spoken word-like cadences with powerful rhythmic raps. In "Back From Cairo Freestyle," he seamlessly weaves together punchlines and references that range from Mario Kart to the Attack of the Clones (COVID), captivating audiences with his wit and lyrical prowess.
One notable highlight of the track is Rakha's candid critique of the royalty percentage that streaming services pay artists. In a thought-provoking line, he boldly questions, "10,000 streams = $40…Are you out your mind?" This line serves as a testament to Rakha's commitment to shedding light on the challenges faced by artists in the digital age and the need for greater support for the creative community.
"Back From Cairo Freestyle" stands as a testament to Nour Rakha's artistic evolution and his ability to captivate audiences with his compelling storytelling and raw authenticity. The single showcases his growth as an artist and his unwavering dedication to pushing the boundaries of the hip-hop genre.
Nour Rakha has garnered a loyal and ever-growing fanbase through his previous releases and electrifying live performances. He has established himself as a powerful voice in the music industry, fearlessly speaking his truth and connecting with listeners on a profound level.
Listeners can now experience the vibrant energy and thought-provoking lyrics of "Back From Cairo Freestyle" on all major streaming platforms. This single is a testament to Nour Rakha's creative vision and unwavering dedication to his craft.
To stay updated on Nour Rakha's upcoming projects and performances.
Instagram: https://www.instagram.com/nourrrakha
Spotify: https://open.spotify.com/artist/5ku5ntzt0rbEwdLGJj0kZ1
Tik Tok: https://www.tiktok.com/@nourrakhamusic