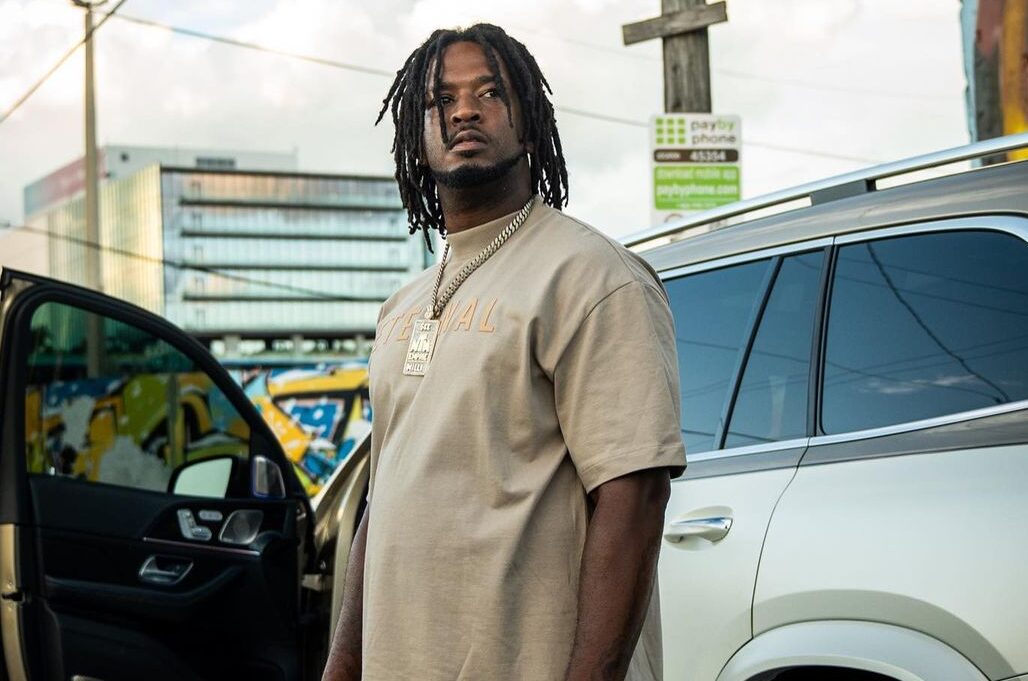 $ee Milli, also known as $ee, is a multifaceted artist, entrepreneur, and visionary hailing from Charleston, South Carolina. His story is a testament to the power of determination and the ability to rise above challenges. From his early days in the streets to his transformation into a modern-day entrepreneur, $ee Milli's journey is a true inspiration for aspiring artists and businesspeople alike.
Early Passion for Music
$ee Milli's journey began with a deep passion for music from an early age. While music was initially a hobby, he soon realized that it could be a vehicle for change and personal growth. Growing up in Charleston, he was exposed to the harsh realities of life at a young age, and music became a means of escape and self-expression.
The Road to Prison and Redemption
However, $ee Milli's path took a detour when he found himself entangled in the streets and faced legal troubles. In 2007, he was incarcerated on drug-related charges, which served as a turning point in his life. During his time in prison, he started working on his first album, "Ghetto Gold Hard Livin 101." This marked the beginning of his professional independent rap career.
Monumental Albums and Collaborations
$ee Milli's determination and talent led to the release of several albums, including "Determination." This album featured collaborations with notable artists such as Young Scooter, Rocko, and the late Bankroll Fresh. One of the standout tracks, "Trench Money," showcased $ee Milli's ability to create music that resonates with the streets and speaks to the struggle of his community.
Challenges and Resilience
Despite facing additional legal challenges in 2015, $ee Milli continued to pursue his music career. His album "MR NO COOPERATION-DETERMINATION: DREAMS AND CASES" was another milestone, featuring the track "Trench Money" by Bankroll Fresh. $ee Milli's resilience is a testament to his determination to succeed in the face of adversity.
Rebranding and Entrepreneurship
In 2018, $ee Milli emerged from his latest prison sentence, determined to rebrand himself and take his career to new heights. He established his independent label and clothing line, "Money the Motive Empire LLC," which includes a wide range of apparel items. Beyond being an artist, $ee Milli ventured into artist development and management, helping others realize their musical dreams.
A Versatile and Authentic Artist
$ee Milli's music stands out for its authenticity and versatility. He is known for keeping it real and drawing from his personal experiences. His music caters to a broad audience, from women and children to those in the streets and penitentiaries. With lyrics that reflect the struggles and realities of the urban streets and ghettos of America, $ee Milli stays true to his roots as a product of the Geechee/Gullah culture.
The Future of the Industry
$ee Milli is optimistic about the future of the music industry. He believes that the industry will continue to evolve, offering opportunities for those who can adapt and remain authentic. With Charleston, South Carolina, developing its music market, $ee Milli sees a bright future full of opportunities.
Advice for Up-and-Coming Entrepreneurs
$ee Milli's journey is a testament to determination and hard work. His advice to aspiring entrepreneurs is to stay the course, network, build relationships, and follow their hearts. He emphasizes the importance of not giving up, even in the face of challenges, and learning from experiences.
Conclusion
$ee Milli's story is one of determination, resilience, and transformation. From his early days in the streets of Charleston to becoming a successful artist, entrepreneur, and mentor, he embodies the spirit of someone who has overcome adversity and used it as a stepping stone to success. His journey serves as an inspiration to all who aim to turn their dreams into reality.