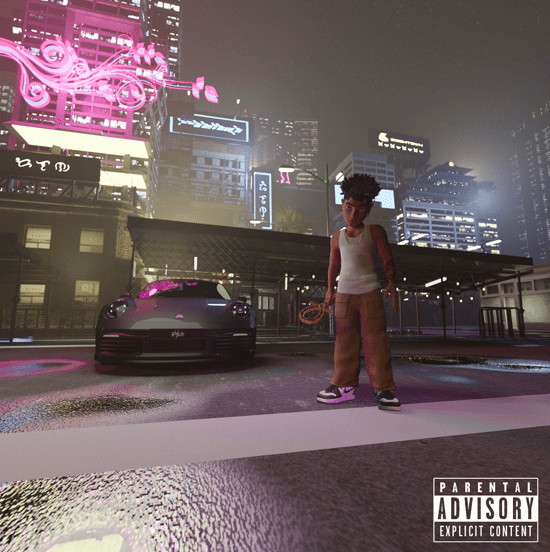 West coast artist DŸLN releases his new debut album "BoomTown" and brings a high energy experience for you to enjoy.
Music is expressive, artists use it to bring about their experiences for the people exuding creativeness and emotions. DŸLN is an artist who brings about experiences from his hometown as he combines his talent with Bay Area and LA heavyweights such as 1TakeJay, Rucci, Priceless Da Roc, DMB Gotti, DCMBR, and more to paint a story. When music combines personal events, it becomes all the more relatable, and the audience gets memories to cherish upon.
His new album has tracks that bring about his loss of a friend to gun violence. In this 3rd track, "CHOOSE UP," he expands on the qualities of loyalty and how death can turn the tables and make a person question all aspects of life. The death of a friend happened due to drama over a girl and it is a touching subject for DŸLN. Rucci and DMB Gotti also touch upon the hurdles someone may face growing up in the hood.
Rise To Fame
In his album, he touches upon various subjects and his initial rise from fame from touring, relationships, and social media success. He factors in experiences of heartbreak, and events in life, and calculates a pathway to turn it all around positively. DŸLN focuses on breaking boundaries by sharing a refreshing sound that merges loud electronic synthesizers with R&B elements on track 2 "PROUD feat. 1TakeJay & Jaye Anderson." Tracks 6 and 7 in his album are eclectic house tracks with a feature from Famous Uno. This album is unique and features Hip Hop that is different from what the LA conventional artists and audiences are used to.
Bridging Los Angeles' native sound with synthesizers, energetic basslines, and loud drums, he released his project in 2016 with the infamous LA mixtape "Flavours," which has received over 60 Million plays across all platforms. He has headlined two tours across the US, spotlighting his gutter sound and subsequently performing for Insomniac's Electric Daisy Carnival in 2020, with additional annual shows titled Flavours Fest in California and Texas. DŸLN collaborated with artists 1takejay, Rucci, DCMBR, and DMB Gotti to create an organic sound that has resonated with audiences across the West Coast and beyond.
He is an artist who thrives on expression and aims to create a song list that people listen to when they want to be happy or just drowning in a low moment. To listen to his new album, visit here.