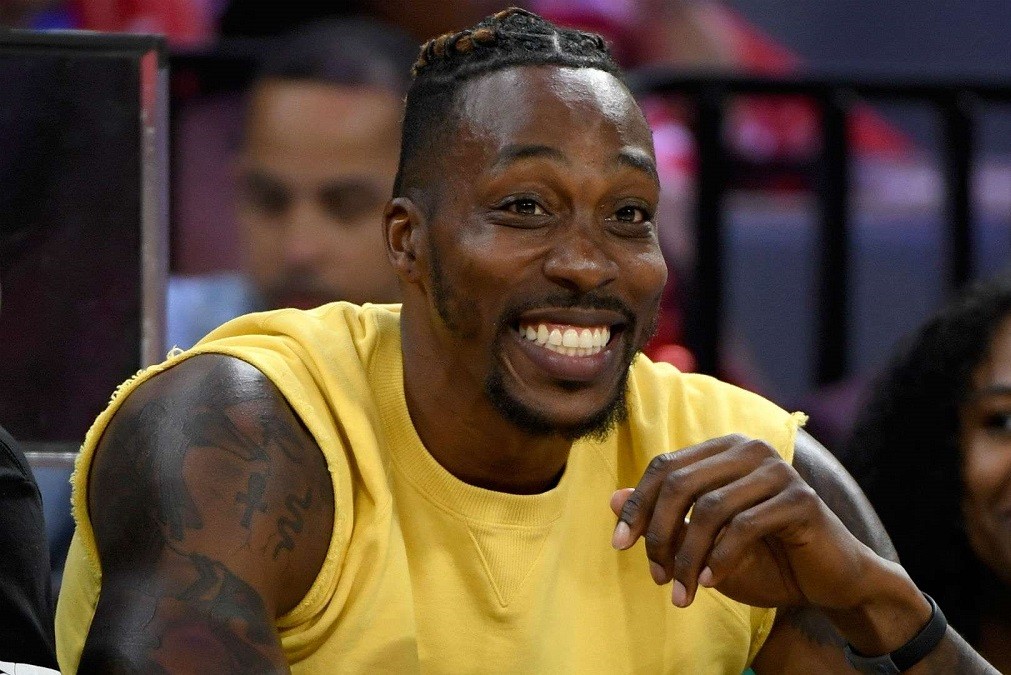 Dwight Howard recently made his transition to the new Lakers squad that features the likes of Anthony Davis, LeBron James, and more. Recently, the Lakers squad faced off against the Utah Jazz, and one moment in particular, where Dwight Howard fell on top of Jazz player Georges Niang went viral.
In the clip, a fan who recorded the moment alleges that Howard tried to stick his finger somewhere private on the player's body, which prompted a scuffle immediately after.
Any reason why he decided to grab/stick his finger in Georges Niang's butt?
Even his teammates, including LeBron James, gave Howard a wry smile when he retreated to the bench after receiving a flagrant foul for the butt groping.
Jared Dudley's, DeMarcus Cousins', and LeBron James' faces looking at Dwight Howard after his silly flagrant foul 😂😂😂 pic.twitter.com/5lu44rP4e1

— Per Sources (@PerSources) October 26, 2019
Dwight was up to something last night and it appears his mind games worked because the Lakers went on to handily defeat the Jazz.
There has been tons of speculation of him being gay and this might have confirmed it. Nothing against it. It's just like dude… Don't do that on the court, hit him up after…
Here are some other clips of Dwight Howard getting a little extra with other players on the court.
https://youtu.be/DT8oT8cklMY