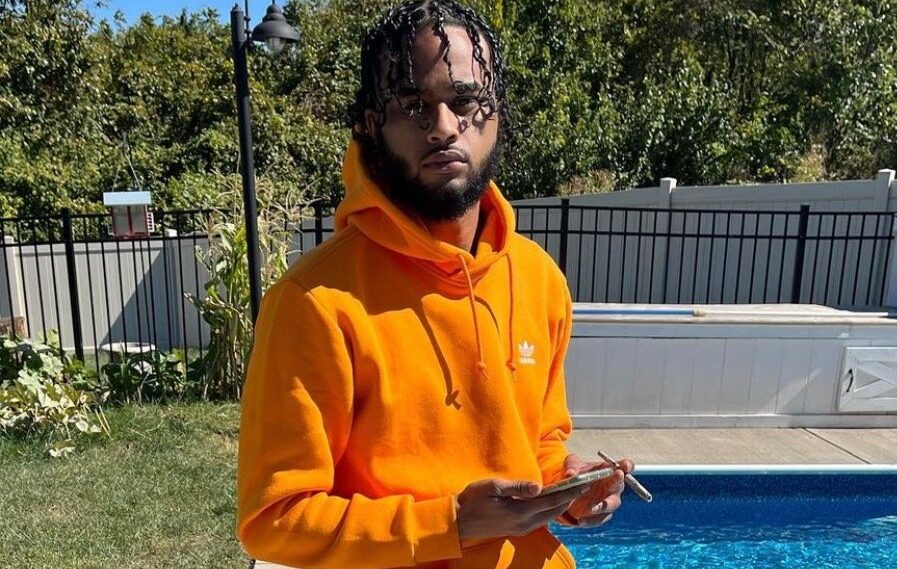 Meet Dre Band$, a rapper from Champaign, IL who is taking the world by storm with his sound. Dre started rapping in middle school and in 2016 he joined the rap group "FloatGang". He briefly went solo in 2018 before joining the Air Force, and when he was released in 2019 he continued his music career. At just 21 years old, he already has so much to be proud of, and it's just the beginning.
Dre Band$ just released his new album, Grind With A Passion, on October 5th. This project has nine songs which showcase Dre Band$ talent and hard work. We especially love his newly released music video to "Love Yo B*tch More".
Dre told Eros Entertainment "I want [my followers] to hear my story and understand my life through my point of view. I want them to hear my music and be motivated to get some money. I want them to be able to vibe to my music at any time of the day".
Dre Band$ never stops creating, he is working on a collaboration project with Nik Real Lil Water called "Real Bands" which is expected to be released in early 2023. To stay up to date with all of his new music – follow Dre Band$ on Instagram and check out his Spotify and Youtube.