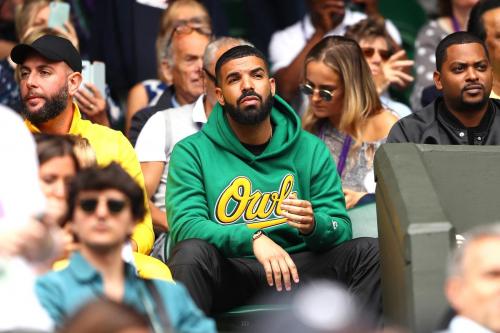 Drake Shades Kanye West with Purple Demon Emoji
Is Drake throwing shade at Kanye West? During his appearance on Chicago's "WGCI Morning Show" on Wednesday (Aug. 29), Mr. West was asked about his relationship with the 6 God following the Pusha-T feud.
"When we talk about the Drake thing, it hits me in a really sensitive place," said 'Ye. "Because you, like, hang around people and they come to your house and be around your family and this and that, and then they get mad about a beat and then send you purple demon emojis."
But hours after the interview aired, Drake seemingly responded on Instagram, posting a Polaroid photo of himself with "The Boy 666666666" written underneath it. He captioned it with a crying laughing emoji and the purple devil emoji, which Kanye referenced in his interview.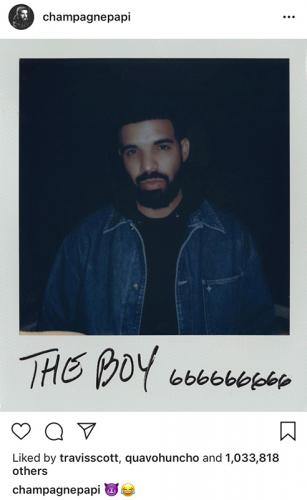 Earlier this month, Drake dissed West during his Chicago show, flipping the lyrics to "Know Yourself" to take a shot at West's ye album sales. Instead of "Then Kanye dropped, it was polos and backpacks," he changed it to "Then Kanye flopped."
Despite the drama, Kanye is hopeful for a reconciliation. "It ain't no beef. Ain't nobody going to jail. It's no in between," he told WGCI. "We all got love for Drake. We understand that he got upset about ['The Story of Adidon'].
I feel that it was insensitive for [Drake] to, in any way, stress me out in any way after TMZ, while I'm in Wyoming healing, pulling all the pieces together, working on my music. And you know, we'll reconcile that one day because we got to, because we got work to do, and these voices is just too powerful."
When asked whether he provided the intel for King Push's "Story of Adidon" diss, Kanye denied any wrongdoing. "Don't pull me into that type of conversation," he said. "That's what y'all don't even understand. I'm 'Ye, I got major things to do other than be telling him some information about Drake. I don't sit around and do that. I honestly don't care that much, in all honesty."