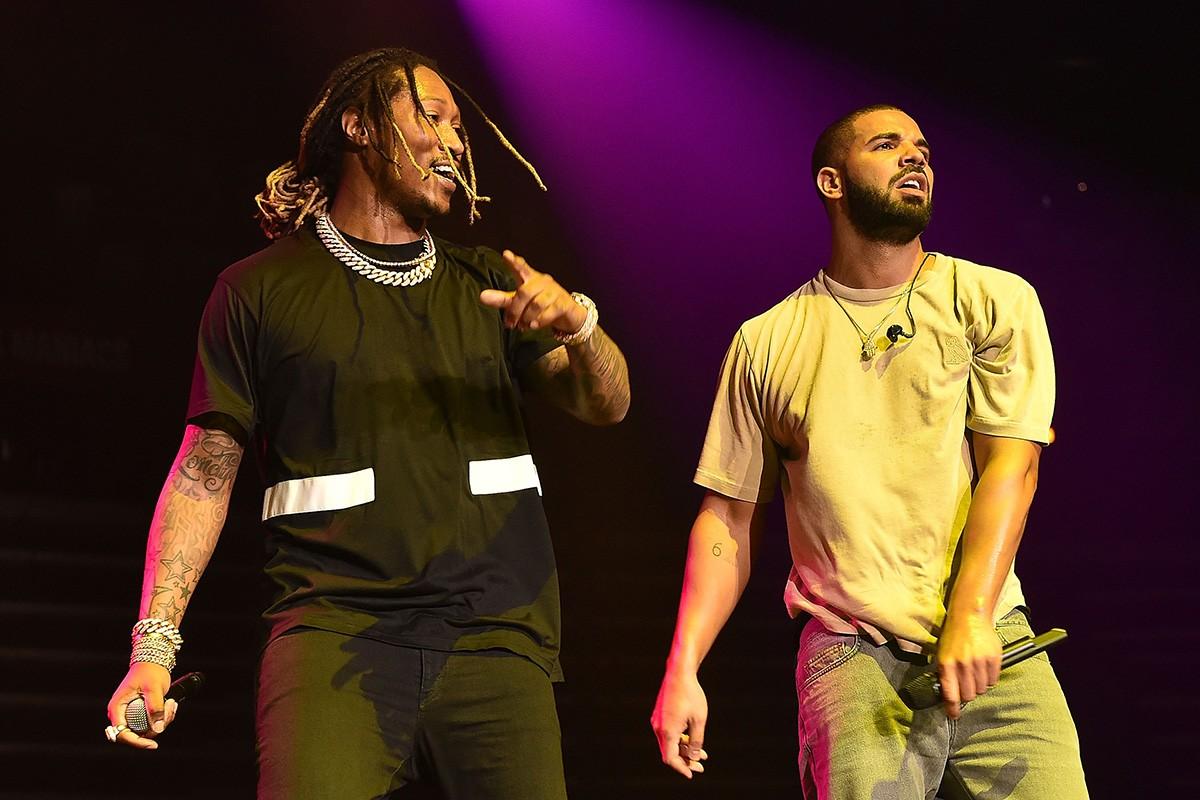 The much anticipated collaborative album of Drake and Future leaks online. The project rumored to be titled 'What A Time To Be Alive 2′ is a follow up to their 'What A Time To Be Alive album, released in 2015.
While sitting down with Rap Radar sometime last year, Drake Revealed that he was working on new stuff with Future, when asked if they were working on anything new.
"We're always working, we're always working. We got some stuff." He said.
In the summer of 2019, unreleased tracks such as "Big Mood" and "I Know" surfaced online.
Earlier this year, Drake and Future released a song together, titled 'Life Is Good', all to blow heat towards the upcoming project. Every time he was asked about the album, Drake failed to drop a release date, referring to the album as coming soon.
Recently, Future also showed off matching OVO/FBG chains, with an unreleased Drake collab playing in the background. The song was later previewed at the club by DJ McDaniels, Don Toliver's DJ.