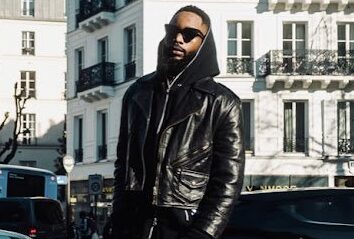 The KSR Group is excited to welcome Dr. Wang as the first African producer to its roster. Dr. Wang has been tapped by the independent label. Which has seen ongoing success since the release of Cardi B's breakout smash track "Bodak Yellow". As a result of ushering in a new era of Afropop that is organically merged with conventional and progressive Hip-Hop and R&B. Dr. Wang collaborates with multi-talented KSR artist Josh X on the new tune "Love Takes Me Higher," the first release from this new collaboration. The trendy track is set to arrive and be available on all streaming platforms on April 21st, 2023!
Dr. Wang has spent most of his life studying the music industry. Dr. Wang, the son of an Ivory Coast entertainment business pioneer. In doing so, he grew up watching some of the biggest artists of popular African music. From whom he developed a taste for a wide range of sounds. He had also immersed himself in Jazz, Gospel, and Classical music by the time he was a teenager, and had began playing music himself. His father, who had raised several renowned musicians, soon recognized his son's natural musical talent. Dr. Wang was given the opportunity to polish his artistic skills as his family urged he pursue his education.
The Rise Of Dr. Wang
Additionally, with the success of local singer Josey's song "VI" in 2017, he made the shift from studio and support musician to producer. Now, Dr. Wang has gone on to pen hit singles for a slew of African and French performers. His most recent triumphs include a new track by French tennis star Yannick Noah. In addition to contributions to the diamond-certified sophomore album Nakamura by French-Malian sensation Aya Nakamura. Dr. Wang is the only Ivorian producer to have a diamond record. Dr. Wang has spent the previous three years, in addition to his work as a producer, recruiting, developing, and offering label services to artists and producers through his Abidjan-based imprint Dr. Wang Label.
While Dr. Wang's debut release with the KSR Group leans significantly in the AfroPop direction, expect their collaborations to span a wide spectrum of genres, as the African beatsmith claims he lets the music drive him. This young prodigy has a lot to be proud of. Keep an eye on him as he continues to dominate the market! Pre-save his highly awaited produced trendy track to become acquainted with the groundbreaking talent. Lastly, stay tuned here at 24Hip-Hop for more on Dr. Wang.