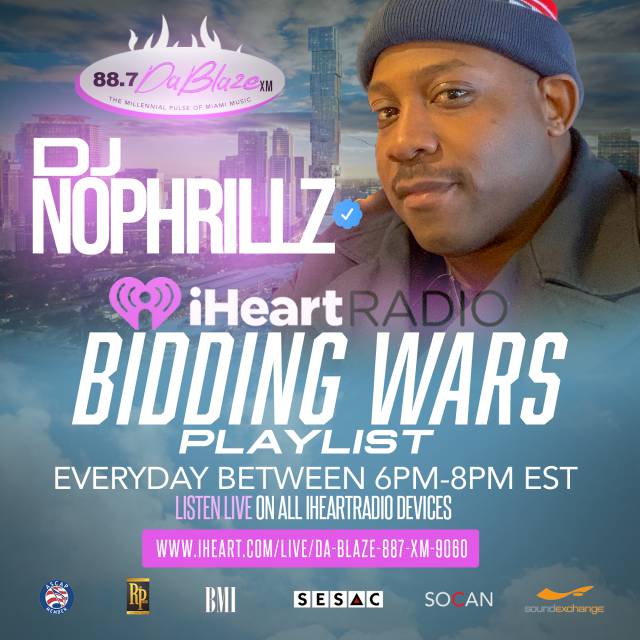 DJ NOPHRILLZ, aka PHAMOUS PHRILLZ, one of Philadelphia's most prominent entertainment voices, has been appointed E.V.P. of digital branding for RADIOPUSHERS.
For over 10 years, DJ NOPHRILLZ has been at the epicenter of Hip-Hop in Philadelphia.
The brand of DJ NOPHRILLZ, aka PHAMOS PHRILLZ, has been a part of every significant rap movement and has produced over 10,000 mixtapes to date.  DJ NOPHRILLZ's world-famous mantra, 'LET IT PLAY,' is known in every Philadelphia club, barbershop, hair salon, and hotspot.
DJ NOPHRILLZ has 'earned the respect of every primary F.M. Radio programmer, label executives, and mainstream media outlets. His legendary radio mixes caught the attention of iconic rap MC/actor LL COOL J. LL COOL J operates the 'ROCK THE BELLS' radio show on Sirius XM and invited DJ NOPHRILLZ to be a part of his show.
'ROCK THE BELLS' is a top-rated syndicated radio show on Sirius XM and has amassed millions of fans. Having your sound co-signed by arguably the G.O.A.T. of rap music is truly a blessing.
RADIOPUSHERS is a leading music monetization agency for thriving artists seeking to optimize their brand value. RADIOPUSHERS provides human-powered monetization solutions for growth-focused artists/labels.
RADIOPUSHERS' competitive advantage is their sizeable organic network of followers and 24/7 online artist consultation service.
DJ NOPHRILLZ's new role includes him working in the digital trenches with hundreds of indie artists monthly. DJ NOPHRILLZ provides critical brand and entrepreneurial insight to indie artists. DJ NOPHRILLZ's leadership, experience, and unparalleled business vision enable him to deliver invaluable resources. RADIOPUSHERS is honored to be in partnership with DJ NOPHRILLZ.