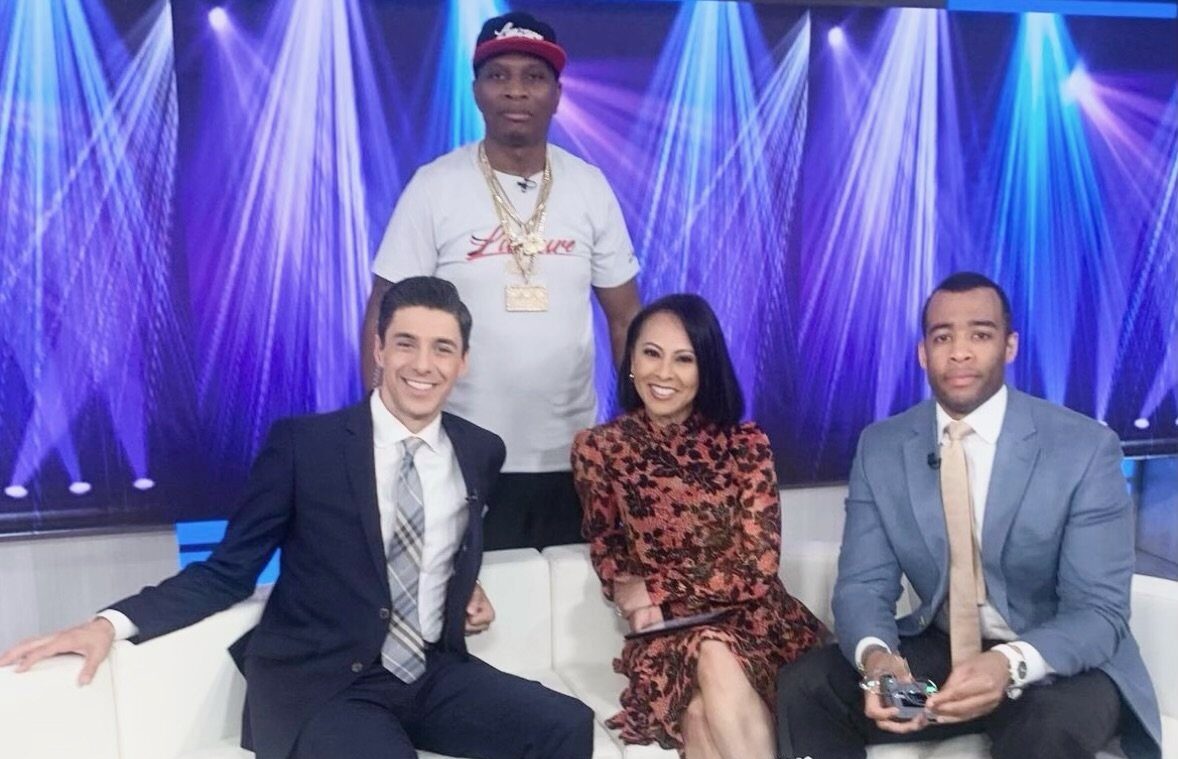 New York's very own DJ KidNu made his debut appearance on New York's Very Own Pix11 Morning News. Putting on for The Bronx in such a major way, this established powerhouse got a chance to show off his skills under the news station's "DJ Friday"' series. Proving that his impact on the world is destined to rise, DJ Kidnu is a part of the 50th Anniversary of Hip Hop that he became immersed in at a young age.
Born in Brooklyn and raised in the Bronx, he became heavily influenced by 80's Hip Hop culture that originated in his stomping grounds. Developing a strong ear for good music, Hip Hop pioneers such as Wu-Tang; especially Raekwon has helped shape the impressive music career Kid Nu has embarked on. Intertwining Djing and producing all around the world, his talent has been heard on New York's 94.7 The Block, THE MIX 88.9 FM Virginia, 107.5 FM WBLS New York, 98.1 FM Urban Heat in Boston, Shade 45 Sway In The Morning Show, 101.3 FM Jamz in Charlottesville Virginia and Mixing live on his own app(Djkidnu).
Appearing on New York Very Own Pix11 Morning News aligns with DJ Kidnu's rise to stardom. Sharing with everyone that he is one of the hottest DJs in New York, this will not be the first or last time you see him bringing the melodic vibes to your television station. He is in fact an Award Winning DJ who continues to outshine the competition. What makes his debut on Pix 11 so incredible is that, he got a chance to show the world what 50 years of Hip Hop looks and sounds like.
After winning the 2014 SFS DJ Of The Year Award, it is safe to say that DJ Kidnu is an internationally renowned, Disc Jockey, musical enthusiast and serial entrepreneur. His presence who's creativity and innovative style will continue to capture the hearts of music lovers worldwide.