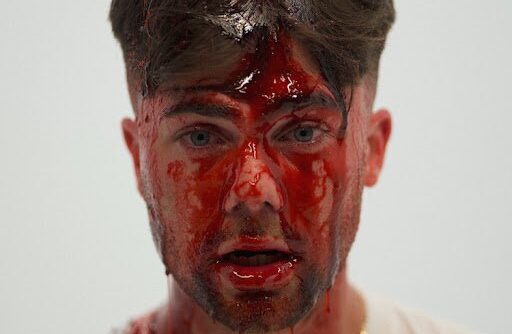 Ready to flood the Fall with his new release, is none other than striving star, dietrich. In fact, the trailblazing talent unleashes his new sizzling single, "hollywood".  Half stripped-down and half plugged-in,"hollywood", magnificently merges acoustic and electric components in a refreshing approach.
In doing so, it showcases his diverse sound and striking songwriting skills. His hot new hit, gives an emotional and real glimpse into the artist's life and triumphs and tribulations, connecting profoundly with the listener with a relevant new drop. The raved release opens up with melancholy acoustic guitars performed by Dietrich. In addition to arriving with razor-sharp melodies matches with a commanding mic presence. Throughout vulnerable verses, he wears his heart on his sleeve before erupting into a cathartic hook as waves of powerful guitars and punk-influenced, energetic percussion surge beneath.
Nonetheless, the trendy track continues to broaden his vast sonic pallet with a memorable new release. Press play on dietrich. Also be sure to add "hollywood" to your favorite playlist. Lastly, let us know your thoughts here at 24Hip-Hop.