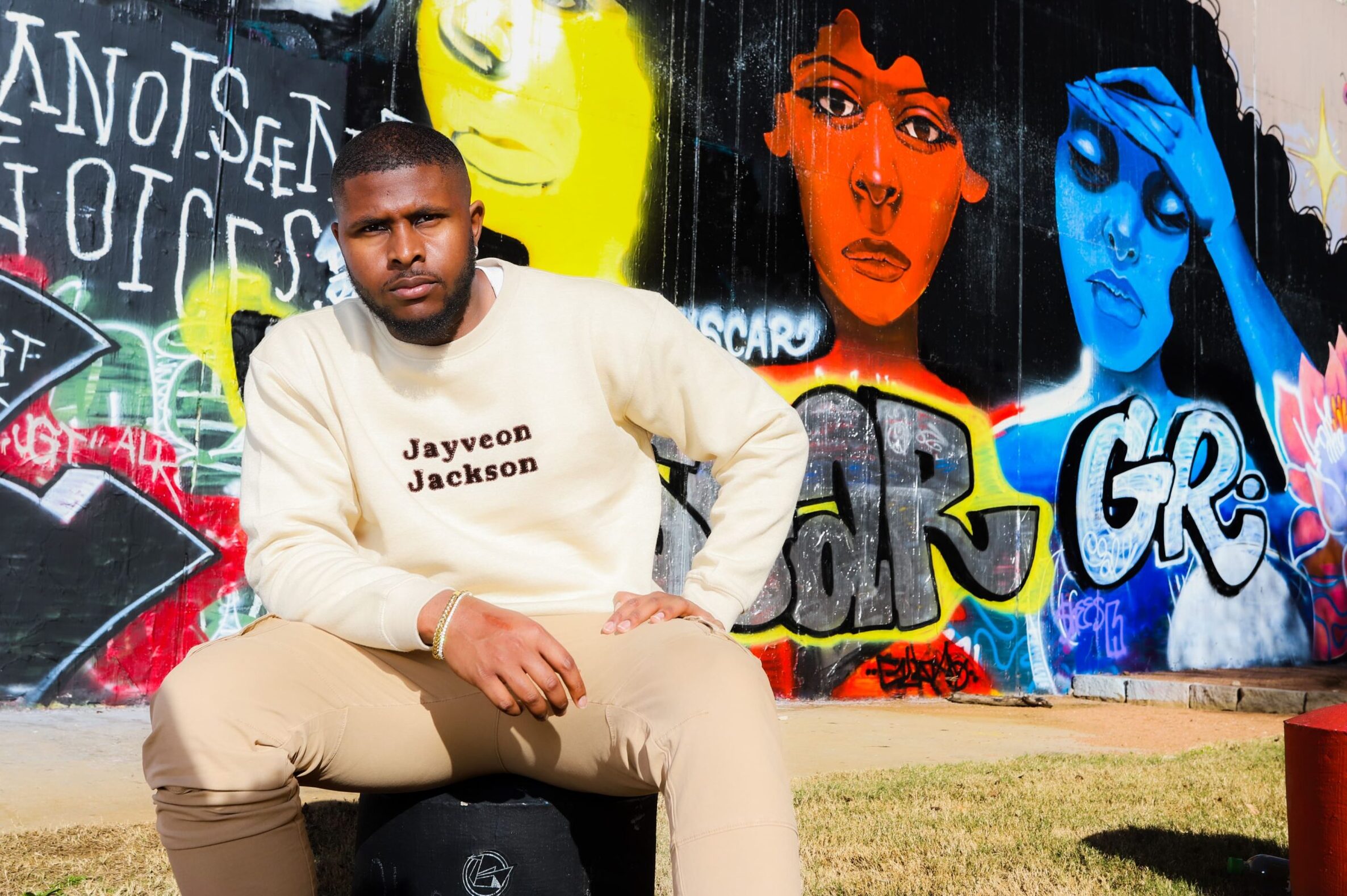 Jayveon Jackson is up next.  The Detroit-hailing MC brings an authenticity and vulnerability to his music not seen with many other artists, incorporating tales of his childhood on the D-Town streets with his contrasting feelings about how he feels in his current life.
"On one hand, there are remarkable and high-achieving milestones, such as becoming the first member of my family to graduate from college and proposing to my fiancée," Jayveon Jackson said.  "I've also been running a successful ministry in Austin, Texas and working diligently on this music project."
It hasn't all been easy on Jayveon's road to his goals, however.
"The shadow of adversity looms large…my family back in Detroit [is facing] significant challenges," he said.  "Throughout 'Goodnights and Bad Dreams,' I aim to open up about the mental and emotional battles I face in reconciling these highs and lows."
"I want to communicate to my fans that even on a good night, the darkness can still make its presence felt," Jayveon continued.  "This project serves as a heartfelt exploration of these inner struggles and the complex emotions that arise from them…it's a testament to the resilience of the human spirit and the power of music to convey these profound and personal experiences."
The incredibly busy Jayveon Jackson understandably has his hands in a lot of different projects, and that trend is set to continue in the future.  'Goodnights and Bad Dreams' releases on Nov. 1; to celebrate (and improve his skill set), he has set a goal of performing 100 times to refine his stage presence.  He's also got another project set to drop this coming June, which according to the artist himself, is a "completely different sound compared to what [his] fans are accustomed to."
What's more, Jayveon has also launched Still I Rise LLC, a brand dedicated to supporting and helping individuals rise above adversity, focusing on empowering youth and introducing them to various aspects of the music industry.
No matter what he does, Jayveon Jackson is going to be successful.  It's only a matter of time before you hear his name — whether it's for his musical accomplishments, charitable work or a mix of both.
Connect with Jayveon Jackson by following him on Instagram and Twitter.  You can also learn more about Jayveon by visiting his website.