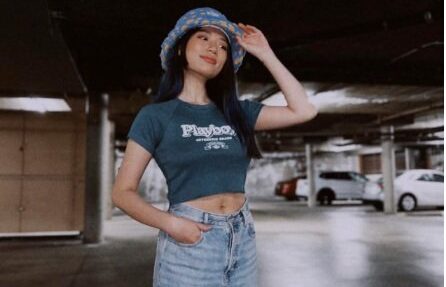 At just 23, LA-based graphic designer Vela is already a force to be reckoned with in the hip-hop scene. Fusing her cutting-edge design skills with her love for the music industry, she's setting a new trend that's shaking up the traditional perception of graphic design.
Vela's work shines bright in the music realm. She's collaborated with acclaimed hip-hop and electronic artists like CloZee, Bob Moses, and Kyle Kinch, contributing her unique design perspective to enhance their creative narratives. Her standout design for CloZee's Microworlds tour was instrumental in garnering media attention, captivating audiences across its more than 50 worldwide shows.
More than just a designer, Vela is also an accomplished artist. Her solo exhibition 'Show-Life Together' showcased a stunning collection of her animal artworks. This artistic flair doesn't stop at physical art – she also received recognition at the 2022 Visual Art Exhibition of Asian Artists in America, further solidifying her diverse creative talent.
Switching gears to the film industry, Vela's impressive portfolio includes work on award-winning productions. She created impactful posters for "The Foreigner's New Adobe," earning it the 'Best Short' title at the Chinese American Film Festival (C.A.F.F.), and "The Thirty Three Stories," which made it to the finalist stage at the WorldFest-Huston International Film Festival.
Taking on prestigious platforms, Vela worked with Netflix and ARRI on the film 'Pedacito De Carne.' Her gripping poster design was showcased at the 'Narrative Short Film Incubator for Women of Color' and the 2023 Los Angeles Latino International Film Festival (LALIFF).
On the digital front, Vela's innovative designs have supercharged Mula Media's online presence. Her compelling social media assets helped the firm amass an audience of over 3.5 million people across various platforms, highlighting the power of design in the digital age.
24hip-hop is thrilled to track Vela's vibrant journey in the design world. An active member of the American Institute of Graphic Arts (AIGA) and a fellow at Soho House, Vela represents the future of creative industries, where culture, art, and technology collide in the most spectacular ways. Watch this space, because Vela is just getting started.
SOCIAL:
IG: @vela.yilin.design
Website: https://velayilindesign.cargo.site/