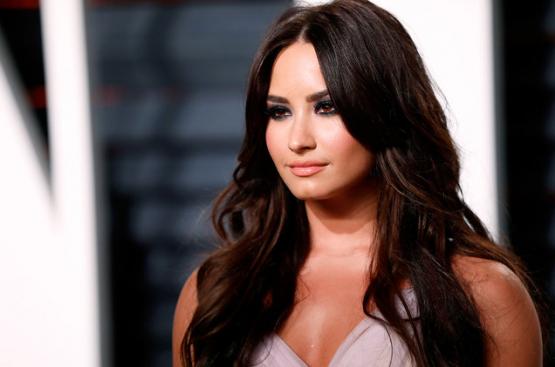 Demi Lovato Seen in Public for First Time Since Overdose
Two months after being hospitalized for a drug overdose, Demi Lovato appears to be in good spirits.
The singer was spotted Sunday morning (Sept. 23) out in public near her rehab facility, according to TMZ, who posted a new photo of her. In the picture, Lovato appears to be smiling as she chats with another woman walking a dog.
Lovato received medical care after suffering an overdose in her Hollywood home on July 24.
The singer's mother, Dianna De La Garza, recently spoke about the alarming moment she found out what had happened. "I was in shock," she said. "I didn't know what to say. It was just something that I never, ever expected to hear as a parent, about any of my kids."
At the time, Lovato was conscious but not speaking. De La Garza admitted, "We just didn't know for two days if she was going to make it or not."
But two months later, things are looking up for Lovato, who according to her mother is "doing really well. She's happy, she's healthy. She's working on her sobriety and she's getting the help she needs."
See the photo on TMZ.