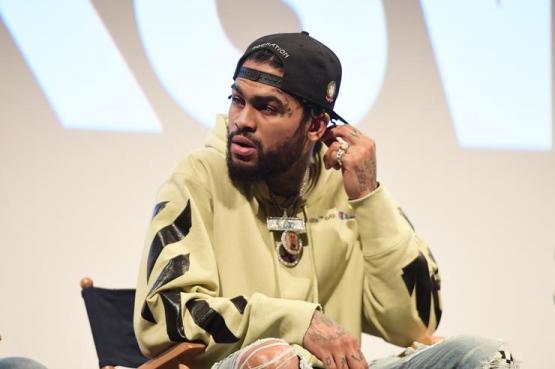 Dave East Surrendered To Police Early Tuesday Morning.
Dave East is a few days away from releasing his third project of the year, but unfortunately, he faces some legal troubles. After an alleged altercation over the summer, Dave East turned himself into police on Tuesday morning.
TMZ reports that Dave East has been charged with a misdemeanor assault after he surrendered to police Tuesday morning for an alleged assault. A 28-year-old man named Joel Rosario accused Dave East of punching him near Pier 40. Rosario said that he was leaving a cruise party and walking along the marina of the Hudson River Park when he was struck in the face.
According to Rosario, the attack was completely unwarranted. He claimed that he had no arguments or altercations with East while they were on the cruise. He said that he doesn't have any idea why the rapper attacked him. He suffered a gash above his left eye which was later treated.
The publication's sources claimed that Rosario didn't even know who Dave East was. The police ID'd the Harlem rapper after they investigated the incident. However, the rapper was charged and released shortly after. He's expected in court in December.
East's attorney, Stacey Richman, said, "We appeared as requested at the police precinct and we look forward to reviewing the criminal court complaint and investigating. My client is an absolute gentleman."
Aside from East's legal trouble, the rapper and Styles P will be releasing their joint project, Beloved this Friday.